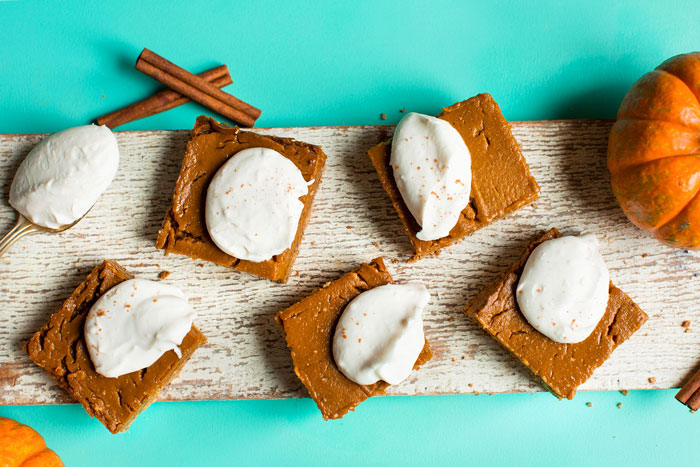 Feature Image by minimalistbaker.com
With fall comes pumpkin spice (duh) – and whether you drink a PSL every morning or munch on seasonal pumpkin-infused snacks, the festive flavor just doesn't get old this time of year. However, much to the dismay of every lactose intolerant or vegan fall lover, most pumpkin spice treats have dairy in them.
So to get your pumpkin spice fix sans the dairy, make the 10 plant-based pumpkin spice desserts below.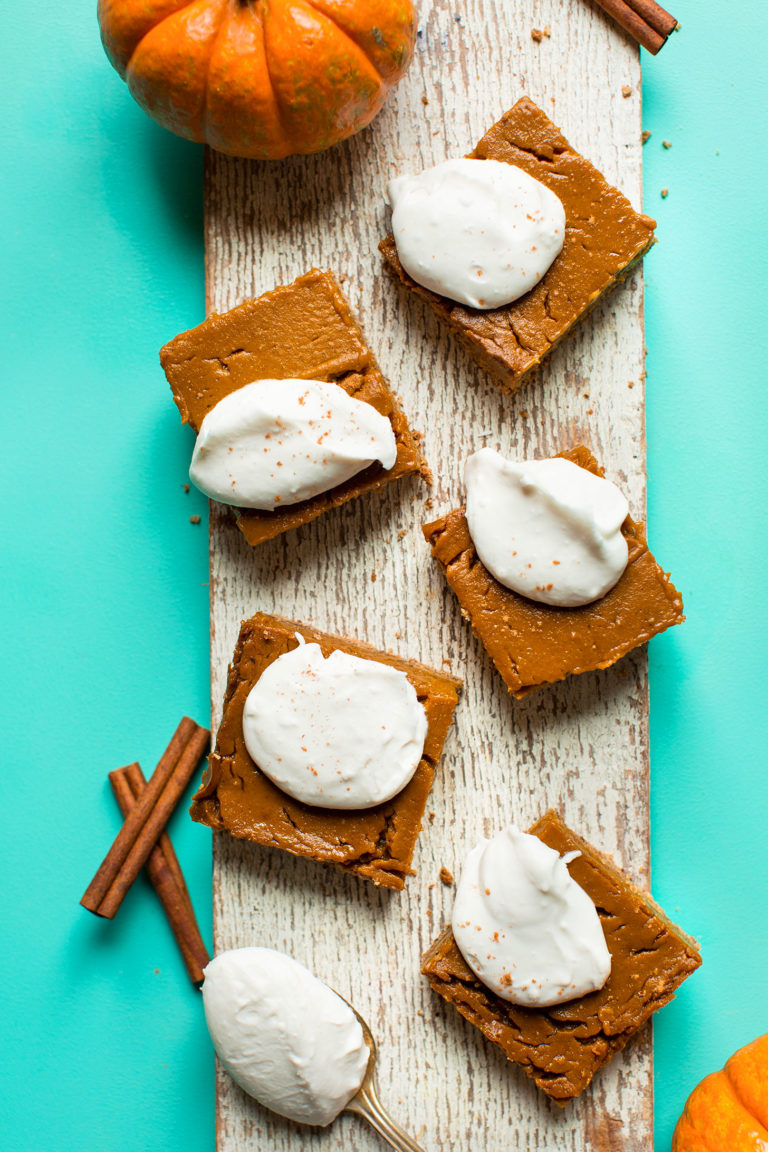 A naturally sweetened pumpkin pie bar with an almond-oat crust, this recipe only requires 10 ingredients and is made with just a blender.
---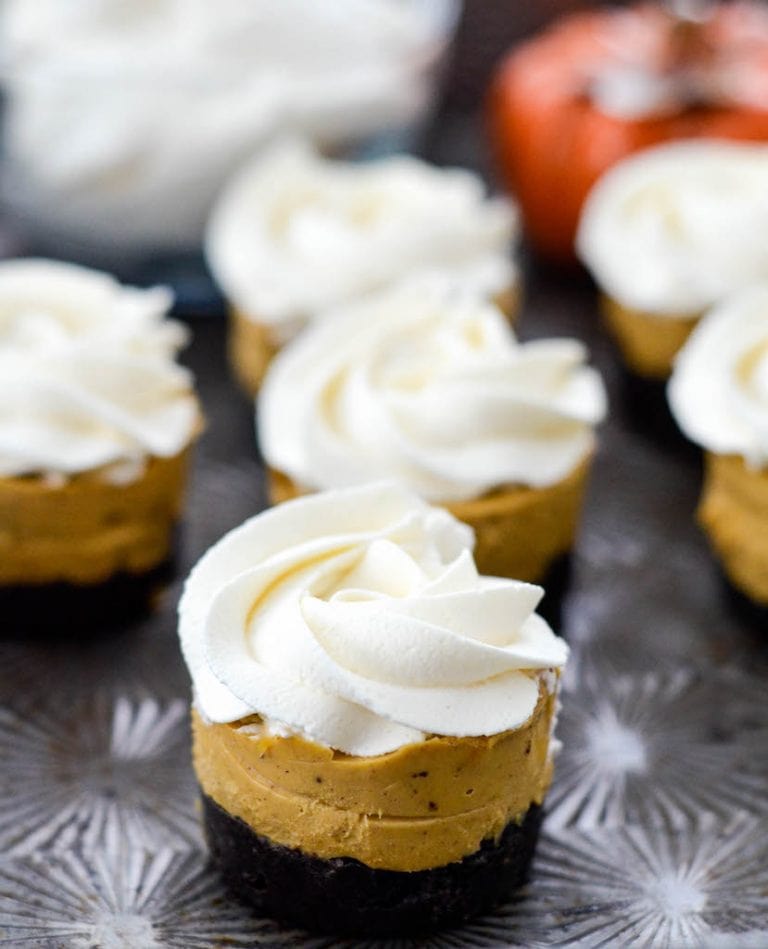 A tiny, gluten-free, and no-bake pumpkin pie with an Oreo crust base? Count us in!
---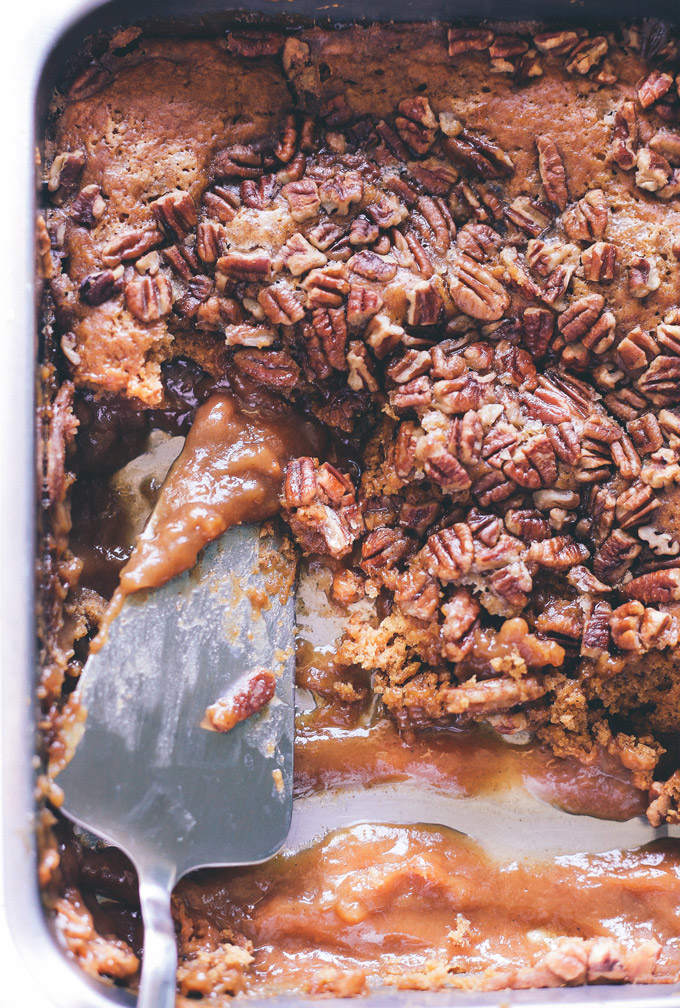 This fall-appropriate cobbler oozes pumpkin caramel goodness with every bite.
---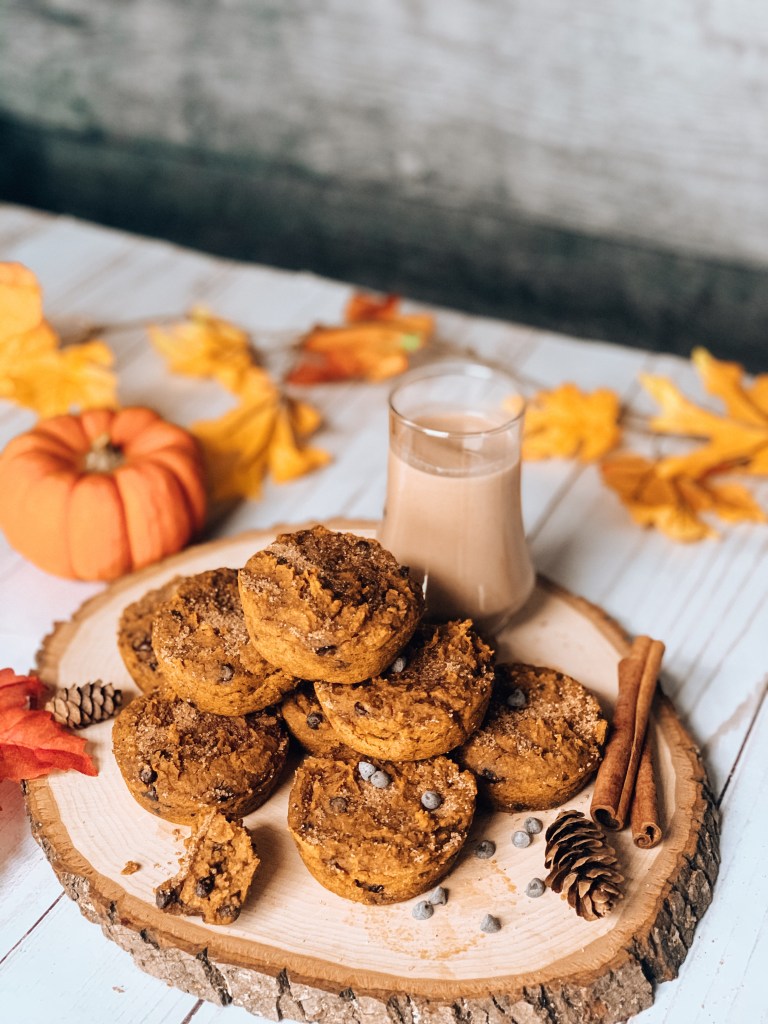 Made with a blender, these muffins are the perfect gluten-free treat to get your pumpkin and chocolate fix.
---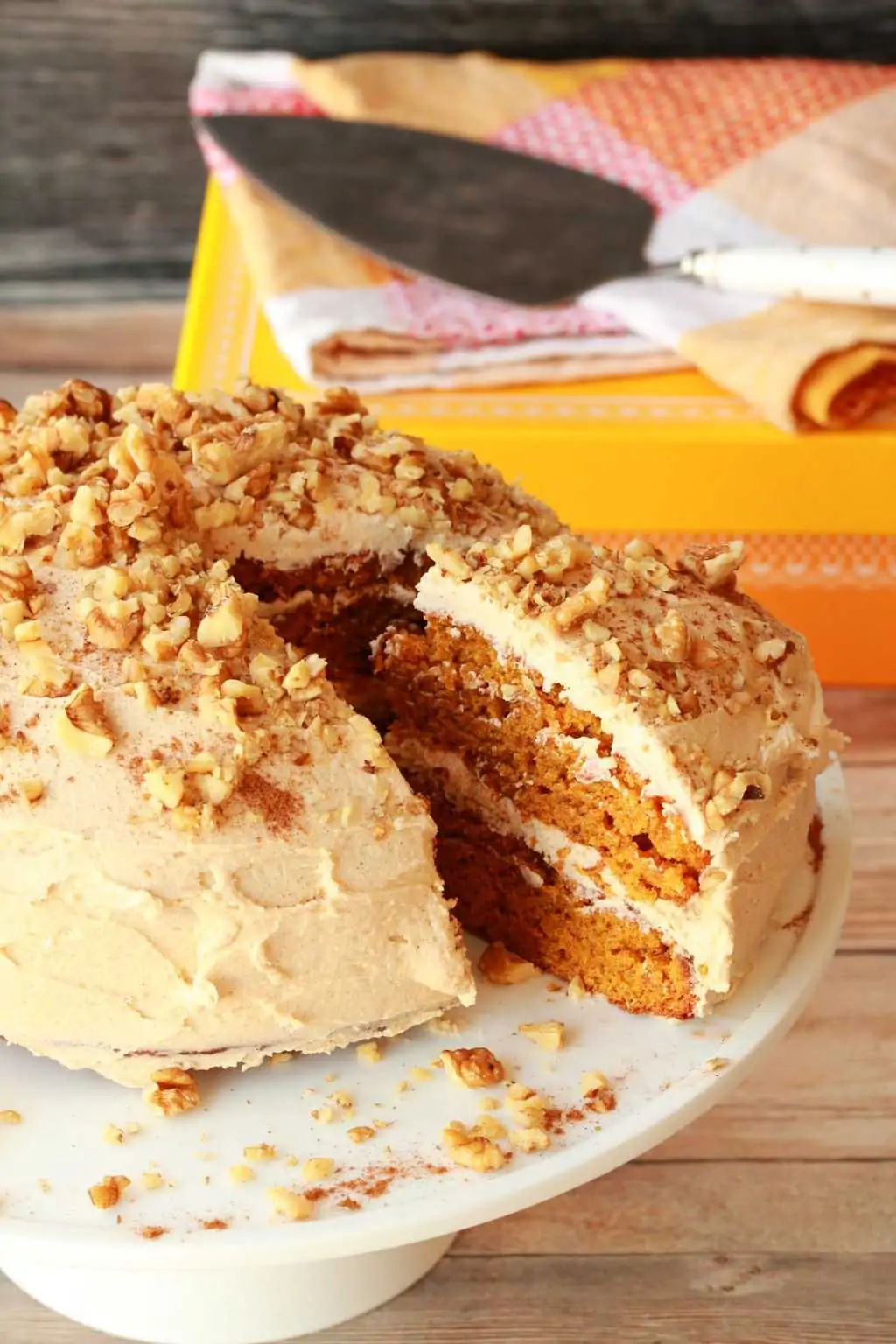 This perfectly moist pumpkin cake frosted with cinnamon buttercream will make your mouth water. Pair it with a warm spiced chai latte for an extra cozy treat.
---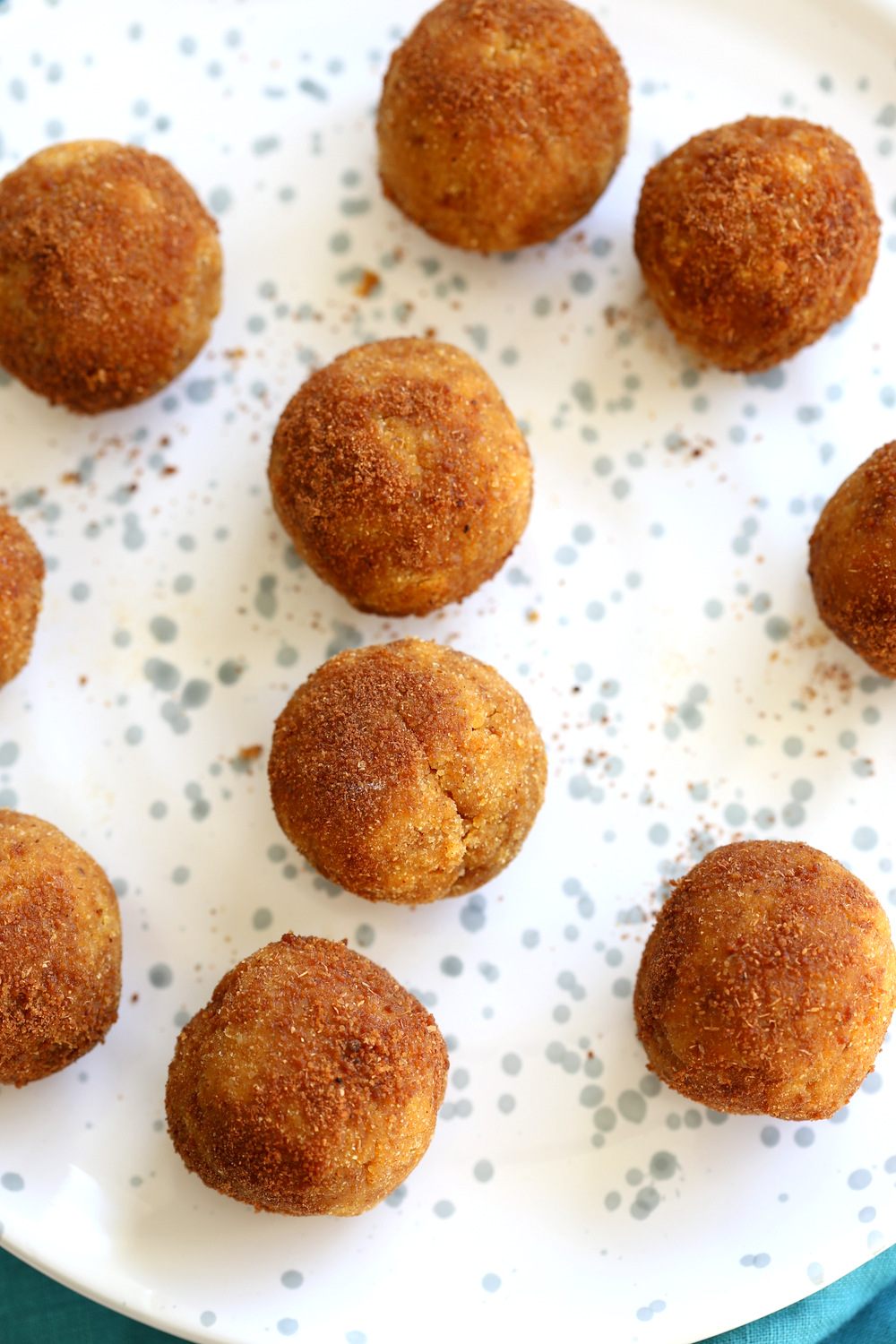 No baking, no oil, no refined sugar, and lots of fudgy pumpkin goodness – these little truffles are ready in just 15 minutes.
---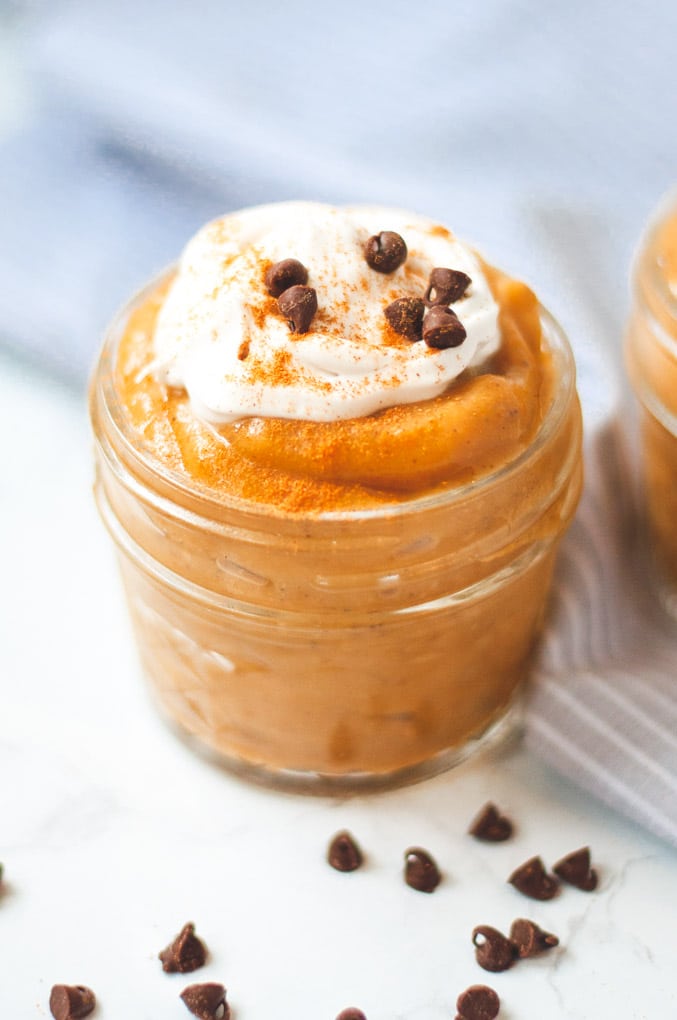 This classic pumpkin pudding tastes exactly like pumpkin pie filling. Top it with a generous amount of mini chocolate chips and you have the perfect dessert.
---
These pumpkin cookies are super simple and melt in your mouth. They're topped with a delicious maple glaze and pair nicely with your favorite latte.
---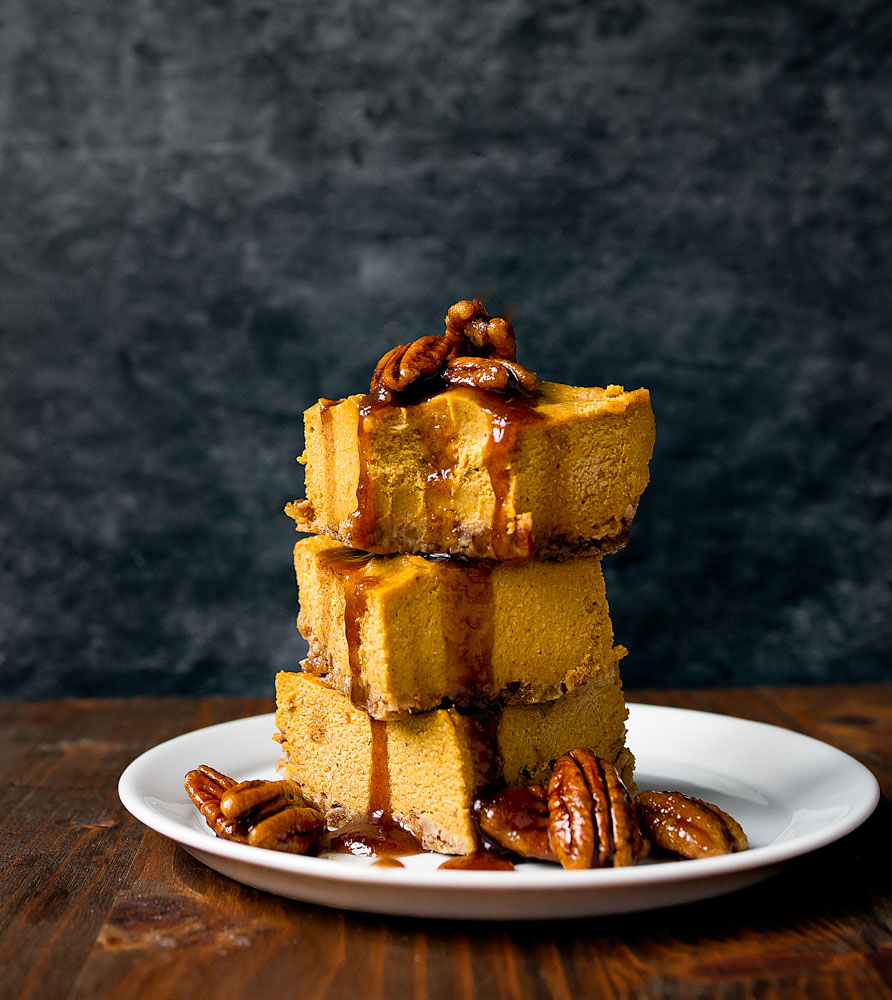 This is a delectable way to enjoy pumpkin cheesecake without the hassle of baking.
---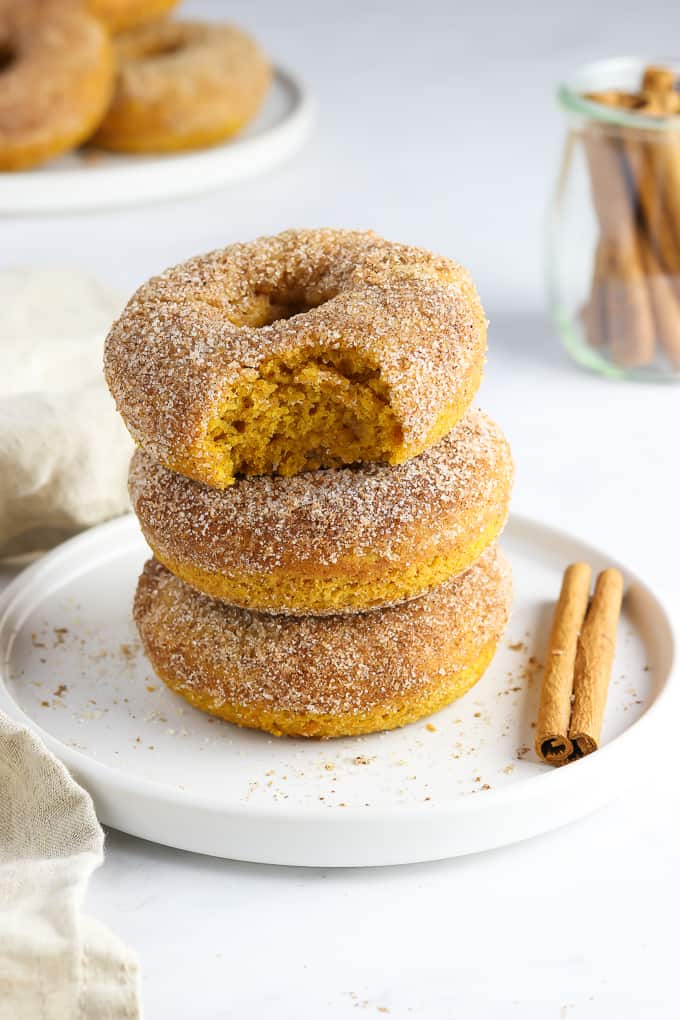 This recipe satisfies your craving for pumpkin spice, cinnamon sugar, and donuts, which sounds like the ideal fall breakfast in our opinion.
xx, The FabFitFun Team