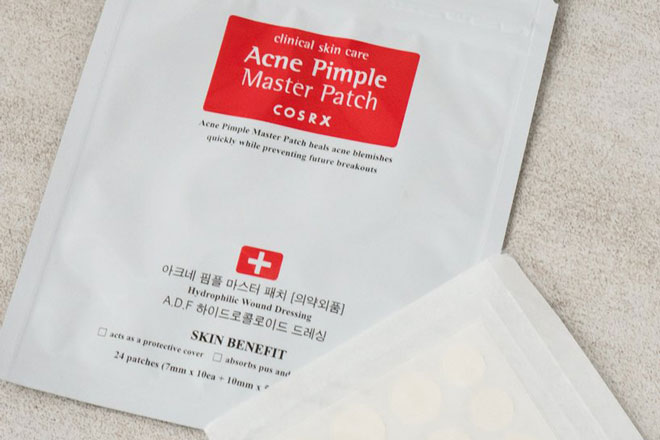 Feature Image by Soko Glam
Popping pimples may be a big no-no, but that doesn't mean there aren't other alternatives to getting rid of those pesky zits. While zit creams and spot treatments have been popular go-to's, pimple patches are slowly stepping into the spotlight.
But what exactly are they and do they really work? Here's what you should know about pimple patches:
What are they?
Pimple patches basically work like bandaids. They're almost invisible dot stickers that come in various sizes (because pimples come in all shapes) and are either medicated or unmedicated. The patch is similar in texture to a hydrogel sheet mask and acts like a hydrocolloid dressing, helping it adhere very well to your skin — so even when you shower and wash your face, these things will stay put. The intention of these little beauties is to eradicate pimples in order to prevent any further disturbance to your skin.
How do they work?
They work by treating acne for what it truly is — an infected wound. After you place the sticker on the pimple, it basically helps eliminate the infection and bacteria by breaking down debris that's often found in blackheads or whiteheads. So when you feel a zit coming, slap one of these babies on right before going to bed, and remove it in the a.m. They don't dry out your skin and are particularly amazing at flattening out cystic acne, making it much easier to camouflage the next morning. And since they're clear patches, you can even wear them under your makeup to help you refrain from picking at your face.
Are they for you?
Considering the price tag on these (which is as little as $5 for a sheet of 24 patches) these are definitely budget-friendly. And from our experience, pimple patches are truly the best at healing pimples that are ready to pop as opposed to tiny whiteheads or blackheads.
Do they sound like something you need in your life? Here are two of our tried and true faves.
The hydrocolloid patches come in three different sizes that work to suck out all the gunk from a pimple that's ready to pop. After cleansing and before applying your skin care, stick a patch onto a zit. In the morning, you'll notice a white pod on the sticker and a visibly reduced blemish, which indicates the patch did its job!
---
Get all the benefits of a hydrocolloid patch and then some with these patent-pending acne dots. They feature salicylic acid, vitamin A, and aloe vera to eliminate acne-causing bacteria, help support natural skin turnover, and soothe redness.
xx, The FabFitFun Team