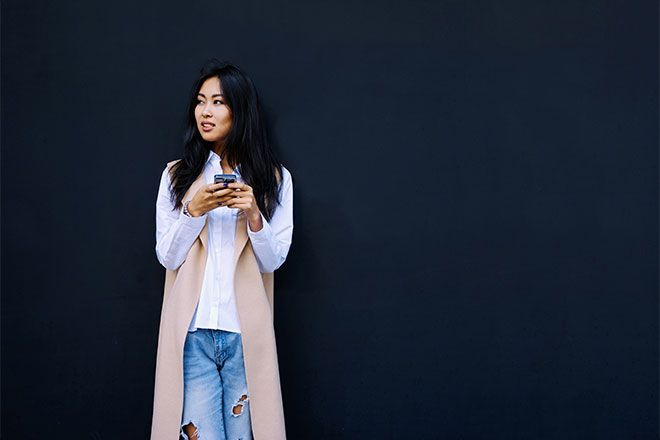 Let's be real. When are we not checking our phones to quickly scroll through Instagram or send a Snapchat while we're out and about?
As wonderful as social media is in keeping yourself connected to basically everyone you've ever met, it can easily consume your valuable time, too. There's only so much time in the day — so don't let social media (and all of your cellular data… #oops) become an unhealthy majority of it.
We're proposing and challenging you to one day without social media. Are you up for it? This may seem like an apocalypse for some, but don't knock it 'til you try it. Below are some of the uh-mazing things you'll experience once you unplug:
More Time
Do your mornings feel rushed? If so, it's probably because you hit snooze a few times then you scroll through Facebook, Twitter, Instagram, and Snapchat. Now you're late for work, you missed breakfast, and you can't find your keys. Cut the scrolling and have a more relaxed morning routine — whether that means more sleep or more time to perfect that cat eye.
Streamlined Friendships
Once you disconnect from everyone through social media, you'll realize who you actually want to stay connected with. Give your BFF a call instead of a tag on Instagram or actually meet up with your old coworker rather than stalking their pictures. Social media gives us the excuse to not try as hard when it comes to our relationships — so decide for yourself which friendships are worth investing in.
Boredom 
Without multiple platforms occupying your time, you may feel a little bored. It isn't always a bad thing, though. Take this extra time to try a new hobby or pick up the book that's been sitting on your shelf for too long. Take advantage of the additional minutes in your day to use them for something that's actually worth your time.
No More FOMO
Social media is the cause of all things FOMO or "fear of missing out". Cutting out social media for a day will definitely help lessen the social anxiety and annoyance of not being invited out to dinner or a certain event — especially with people you don't want to hang out with. Do things that make you happy and live a little without worrying about events you don't care to be invited to.
What are your thoughts on cutting out social media for a day? Let us know in the comments below!
xx, The FabFitFun Team