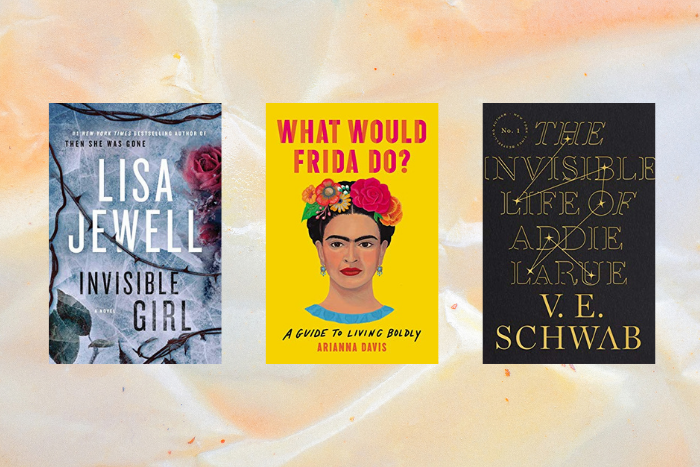 Just in time for spooky season, this month's newest book releases are full of mystery and magic. Whether you're ready to get swept away into a fantasy world, craving a suspenseful thriller to sink your fangs into, or simply seeking the best wine pairings for your Trader Joe's fall favorites, October's newest reads have you covered. 
Light a candle, get cozy, and dive in! Check out October's newest releases on our reading list below: 
Release Date: October 13 
This season's FabFitFun Book Club pick is a brand new thriller, perfect for the season! Join us in reading Lisa Jewell's white-knuckled thriller following a group of people whose lives shockingly intersect when a young woman disappears. When you're done, be sure to check out the Community for a deep-dive video discussion with the author and our co-founder Katie Echevarria Rosen Kitchens.
---
Release Date: October 6 
A young woman makes a desperate Faustian bargain to live forever ― and is cursed to be forgotten by everyone she meets. Thus begins the extraordinary life of Addie LaRue, spanning centuries and continents, until suddenly a young man in a hidden bookstore remembers her name.
---
Release Date: October 6 
Described as a creepy slow-burn, Leave the World Behind is an ominous novel about two families who are forced together on a long weekend gone terribly wrong. 
---
Release Date: October 6 
A prequel to Practical Magic that stands alone in its own right, Alice Hoffman's masterful storytelling traces a centuries-old curse to its source in her newest unforgettable novel. 
---
Release Date: October 20 
Brimming with "sly humor and gothic mischief," Emily M. Danforth's adult debut is a wickedly whimsical celebration of the rebellious female spirit that centers around a cursed New England boarding school for girls.
---
Release Date: October 13
Featuring essential wine pairings for everything from Hot Cheetos to General Tso's Chicken, Vanessa Price offers delightfully bold wine and food pairings alongside hilarious tales from her own unlikely journey as a Kentucky girl making it in the Big Apple and in the wine business. 
---
Release Date: October 20 
A contemporary guide to life, love, and happiness inspired by the extraordinary artist Frida Kahlo. Arianna Davis explores the feminist icon's signature style, outspoken politics, and boldness in love and art, even in the face of pain and heartbreak. 
---
Release Date: October 6 
A collection of quotes and essays on facing life's challenges with creativity, courage, and resilience. This is a book for anyone who has gone through a difficult time and is wondering: What comes next? 
xx, The FabFitFun Team