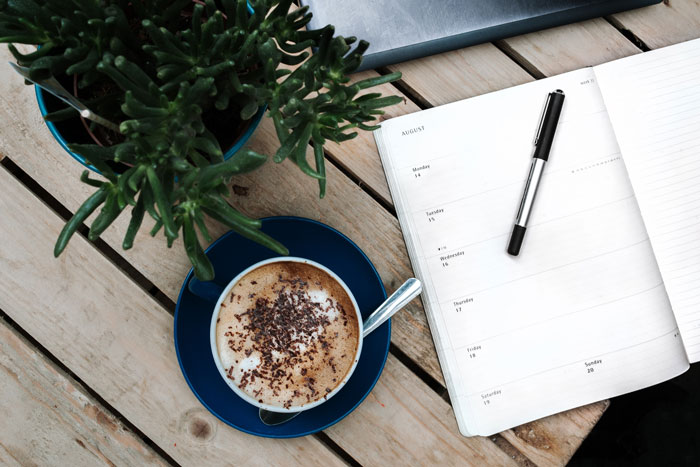 Feature Image by Anete Lūsina
The beginning of the year comes with new goals and resolutions, and with this fresh start, it somehow feels easier to take on all those healthy habits we've been meaning to tackle for months.
But taking care of yourself means more than reaching your goal weight or spending less time at the bar, it's also about how you feel internally, too. So here are five healthy habits you should adopt in 2018 to improve your physical and mental health.
Get better sleep
Prioritize quality sleep as it can affect all facets of your health. "Sleep is one of the best medicines out there, yet most people aren't getting enough," says holistic health coach Katerina Pozzi Baratta. "It has been shown to improve learning ability and memory, significantly improves immune function, increase metabolism, and have a host of other benefits including helping you be a safer driver by increasing reaction time."
Combat negative thoughts
"Most of us spend all of our time in our head, getting caught up in the stressful stories our mind is preaching at us," says Baratta. "But if you want to reduce stress and feel more peaceful, you've got to learn to disassociate yourself from your thoughts. Learn to calm your mind with mindfulness, meditation, yoga, or other contemplative practices," says Baratta.
Schedule in your workouts
Find a workout routine you love, and stick to it by scheduling it in your calendar. "If you don't schedule your workouts, chances are it won't happen," says integrative nutrition health coach Samantha Salmon. "Schedule it and honor your calendar. Self-care is not selfish."
Surround yourself with positive people
Don't be afraid to say goodbye to the "Negative Nancys" and "Debbie Downers" in your life. "Step outside your comfort zone, get out, and do activities you love, and find people with similar interests who see positivity and potential in life and other people," says Salmon. "This type of energy is contagious and helps to propel us into a positive mental state that makes achieving anything in life easier and more fun."
Replace your dessert with something mew
Cutting out sugar can work wonders for your health, so start small, and create new post-meal routines. "Try replacing dessert after dinner with a hot cup of herbal tea for two weeks," says Baratta. "You'll still have the ritual in place of finishing your meal with something special, and deciding to do this for two weeks means that you can measure your success, reward yourself, and add another small and manageable goal for the following two weeks."
What healthy habits are you adopting in 2018? Let us know in the comments below!
xx, The FabFitFun Team