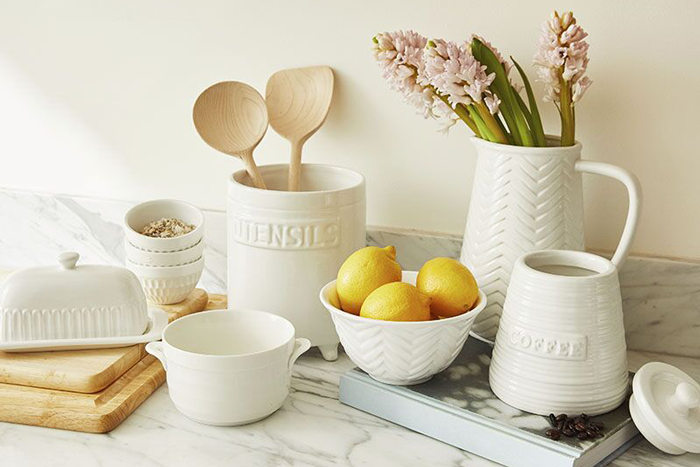 We know there are special people, special times, and special guilty pleasures in your lives, so we're excited to introduce members-only themed sales to your FabFitFun experience!
These sales are an opportunity for us to bring you more products and brands to help you discover, explore, and empower your daily life and those you care about. In turn, we'll get to learn tons more about what you love so we can keep working to build you an even more personalized membership. Here's how it all works:
When does the first sale begin?
We're kicking things off with the Wine & Dine Sale, which will feature over 200 cooking and entertaining products at up to 70% off. Think cookware, bakeware, appliances, and more. The Wine & Dine Sale opens to all members on Friday, February 28 at 9 a.m. PT and closes on March 3 at 11:59 p.m. PT.
Who shops when?
With these themed sales, everyone shops at the same time!
When do I checkout?
Just like Add-Ons and Edit Sales, you'll be automatically checked out at the end of the sale on March 4.
Is shipping free?
Check the FAQ for details on shipping costs for U.S., UK, and Canadian members.
How is this different from Add-Ons and Edit Sales?
These sales are curated based on specific themes (like Wine & Dine!), while our Add-Ons and Edit sales offer products across categories like beauty, fashion, fitness, etc.
How will I know when future themed sales open?
Be sure to keep an eye on your inbox and we'll let you know when sales are about to open. You can also click here to download our FabFitFun app so we can notify you via the app. Or click here so you can add these sales into your calendar!
For more info, click here for our official FAQ. Here's a preview of some items you can find in the Wine & Dine Sale:

Copper Oven Air Fryer $14 (originally $19.99)
Cook your chicken, fish, french fries, and more without added oil or butter. This baking sheet ensures even crisping and heat distribution!
---
Market Finds Footed Utensil Crock with Embossed "Utensils" $19 (originally $65)
Store your kitchen utensils in this chic ceramic holder.
---

Copper Flipwich Duo $17 (originally $24.99)
Made with nonstick ceramic, this sandwich flipper makes it so easy to grill your favorite hot sandwiches.
---

SmartPan® Plastic Strainer $14 (originally $39.99)
Now you can strain your noodles and veggies with ease. This strainer fits into any pot or bowl and can withstand high temps.
---

Tuscani Sapphire Tower Cork Screw $27 (originally $49.99)
This corkscrew removes even the most stubborn wine corks.
---

Proctor Silex 500 Speed White Hand Mixer $17 (originally $39.99)
For all your baking and cooking needs, this mixer features five speeds and a comfortable handle.
xx, The FabFitFun Team