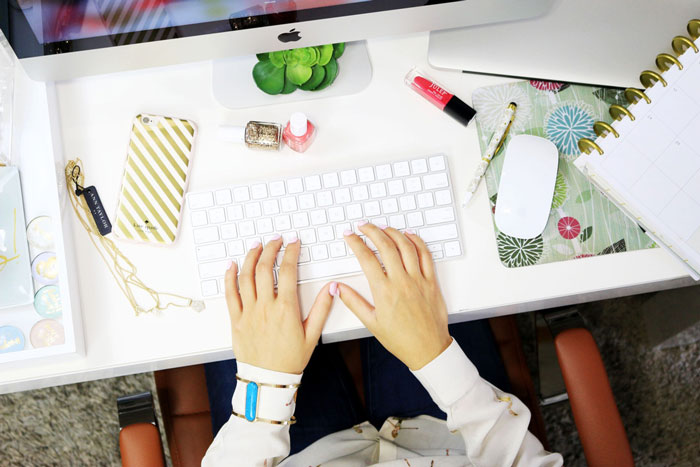 Feature Image by IN BOSSMODE
Everyone knows procrastination is a hard habit to break, but pushing off even the tiniest tasks or taking idle breaks to avoid working can interrupt your workflow and productivity. Plus, it can create additional anxiety and stress.
Below, we share how to avoid the most common procrastination habits.
Ignoring your inbox
We know, we know — waking up to 150 unread emails on Monday morning can be overwhelming. But ignoring your inbox will only make it more difficult to get things done — especially when your input is important or you need to give the green light for someone else to proceed with a project. Instead of trying to get through your emails all at once or avoiding them altogether, set up designed times throughout the day to check in and tackle the new messages. Your inbox will be at zero before you know it.
Spreading yourself too thin
Have you ever started working on a project and realized it would take more brainpower than expected, so you decided to move on to another project? Working on multiple things while procrastinating the task you actually need to do (but don't want to do) will interrupt your workflow and cost you time. Instead, keep your focus on a single task and if you absolutely need to set it aside because you don't have the time or energy to do it, immediately reschedule a time to complete the project as planned.
Surfing the 'net
Your social media feeds and the internet are constantly abuzz, but scrolling through your timelines in the middle of the day is more detrimental to your workflow than you think. Productivity pro Julie Morgenstern estimates that it can take up to 20 minutes to fully regain your concentration once it's lost. Instead of taking a break by surfing the web, try taking a timed break (the Pomodoro method works well) or take a 10-minute walk to refresh your mind.
Do you have any tips on how to overcome procrastination? Let us know in the comments below!
xx, The FabFitFun Team