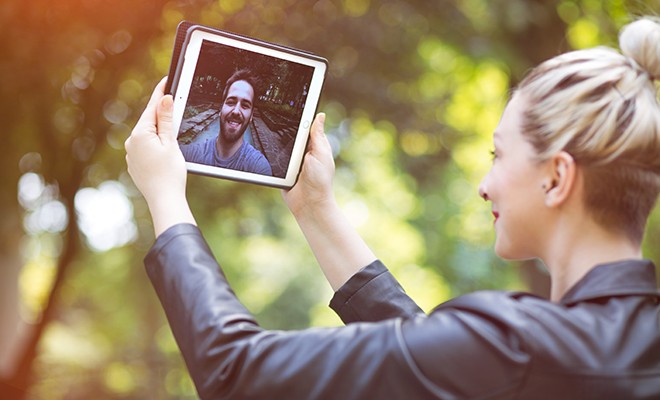 Long distance relationships are not for the meek, the uncommitted, or the cynical. It's hard to be away from the person you love! But long distance relationships also challenge you to grow and experience the world through a new lens, which is essential to navigating your roaring 20s.
Here are some of the unspoken perks of being in a long distance relationship:
More Opportunities to Travel
Your twenties are a time of exploration, growth, and untethered living. With no kids and no mortgage, what better way to spend it than traveling? One of the best parts about a long distance relationship is that you get to know a new place intimately (thanks to your very own local guide aka significant other). You might even become a tourist of your own city now that you have a partner who's excited to explore it with you.
Learn to Appreciate the Moment
You'll likely experience significant life changes as you figure out what you want in life as you transition from school to work, new apartment to a new city, and so on. So, of course, you'll feel overwhelmed. But learning to appreciate these moments and all it has to offer will be invaluable to you at this time, which will translate into how you live in the moments of your long distance relationships. When they visit, making breakfast in the morning is suddenly an exciting part of your day now that it's made for two. Walking hand-in-hand in silence after dinner becomes a rare treat — one you savor as much as that night's dessert. Learning to see the extraordinary in the ordinary will not only benefit the relationship, but also yourself in the long run.
Invest in Yourself
Long distance relationships allow you to reconcile two often competing desires: love and freedom. You have the support and love of a dedicated partner as well as the freedom and independence to spend your days however you'd like. But rather than regret the time spent away from your loved one, consider it an opportunity to invest in yourself. Focus on being a complete badass at work to grow your career. Learn to cook healthy meals to take care of your body and find a workout you love at your local gym. Dedicate time to the friends and family members present in your life because those relationships are just as important. Take advantage of the time apart to create the life you want!
xx, The FabFitFun Team