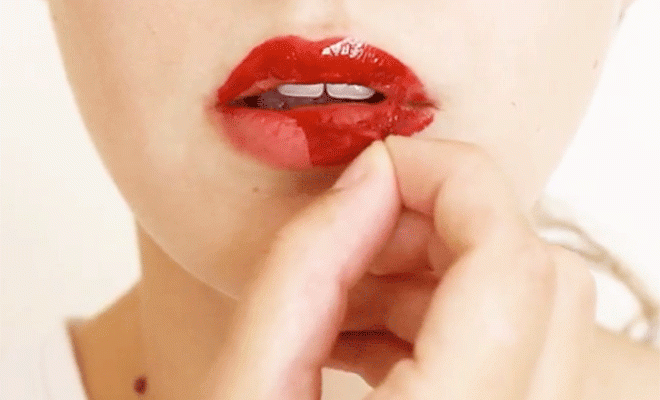 @emmajanematthews
What is a lip stain peel, you ask? Well, let us enlighten you because this lippie, which came straight from Korea, has now taken the entire beauty world by storm!
What Is a Lip Stain Peel?
It's a cosmetic product that you apply liberally to your lips, similarly to how you would apply any lip product. It goes on like a thick gloss and you wait for it to dry to a rubbery consistency after about 15 minutes. Then you simply peel it off…and voila! You have freshly tinted lips without the fuss and ickiness of lipstick.
How Does It Work?
While lipstick is a colored product that sits atop your lips, lip stain peels deposit a temporary stain onto the outer layer of your lips after being left on for a short period of time. The stain lasts for up to 12 hours which means you won't have to reapply the peel more than once a day. Just be careful to not use it on chapped or dry lips as it can cause slight damage. It is a peel, after all.
Should You Try It?
Do you love lipstick? Try out the lip stain peel. Do you hate lipstick? You should try it, too! While we love a good lippie, we don't always want to worry about the color rubbing off every time we eat or take a sip of coffee. Reapplying can get annoying but with a lip stain peel, you don't have to worry as the color stays put.
Will you try a lip stain peel? Let us know in the comments below!
xx, The FabFitFun Team