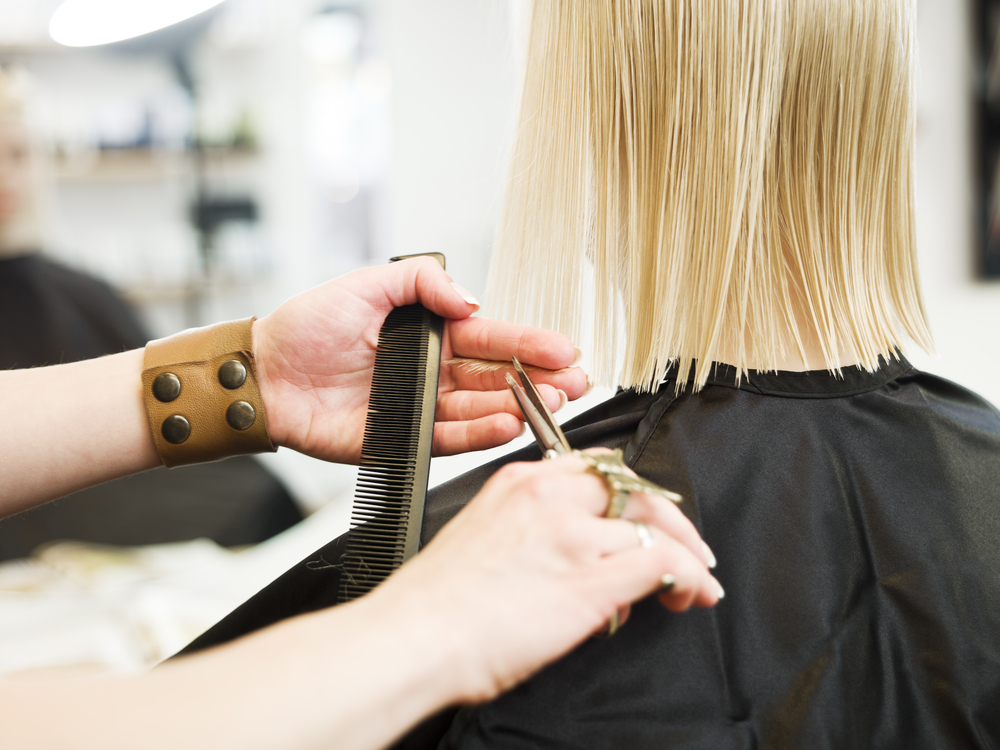 Spring has officially sprung, so that can only mean one thing: time to give your locks a fresh new update. One of our writers recently had a major hair transformation (think from brunette to blonde) at Marie Robinson Salon in NYC via colorist Cassandra Cuccia and stylist Hansen Liu and came away with several tidbits that will help you get the most out of your next appointment.
Trust the professionals 
Your stylist and colorist should be able to look at your face shape, skin tone, and style, and suggest a proper cut and color that best suits you. If you can't fully trust them with the fate of your hair, it's time to find a new salon.
Be upfront about your lifestyle 
When chatting with Cassandra, she relayed that she likes to learn about the lifestyle of her clients. As in, how much money they're looking to spend, how often they plan on coming in for touch-ups, and even how they style their hair at home. If you're looking to go from dark to light but don't want to spend the money or have time for upkeep, it's best to voice this to your colorist and come up with a look that will work best for you and your wallet.
As for cuts, Hansen likes to take note of his clients' facial bone structure, find out what they do on a daily basis, where they work, and also what their expectations are when it comes to a cut. Sharing this information will make sure you get the perfect 'do.
Bring in pictures for reference only
While Cassandra noted that pictures are helpful in ensuring you're on the same page as far as color goes, you should never expect your hair to look exactly like your favorite celebrity or idol. And the same is true for cuts. Everyone has a different bone structure, face shape, and so on — and the trusted pros will be able to guide you in the right direction when it comes to a hot new look.
While you may want to go from dark to light in one appointment, it's not always ideal. Take our beauty writer's hair above (before vs. after), for instance. After voicing that she wanted her hair super light and short but didn't want to go to the salon every 4-6 weeks for upkeep, she decided to take a deep breath and leave the fate of her new 'do in the hands of Cassandra and Hansen. The end result? Choppy texture in lieu of her normal long layers and a blended honey tone to take her halfway to blonde-ville.
So next time you're looking for a fresh new cut and color, we suggest leaving your new look to the pros. You'll be pleasantly surprised!
xx, The FabFitFun Team