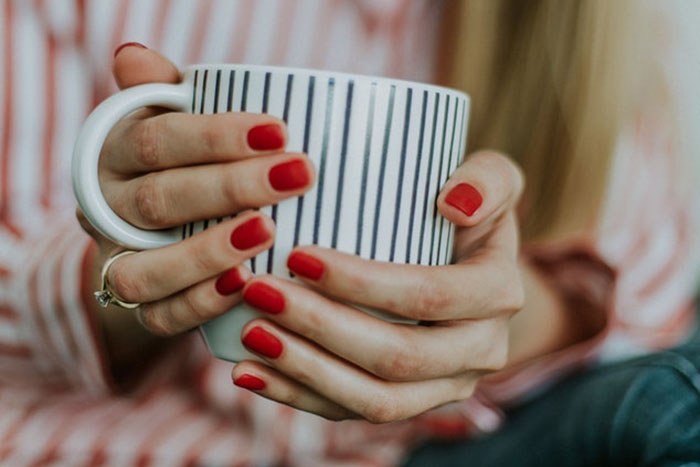 Feature Image by Daiga Ellaby
Nobody likes chipped nails the day after a salon visit, which is why many of us have become totally hooked on gel manicures.
However, there is a downside to gel nails. According to Kali Ferrara, a stylist at NYC's Roy Teeluck Salon, gel manis can leave your nails dry, frail, and lackluster.
Yep, it might be time to reconsider your go-to nail care routine. Here's why:
Nail Damage
As picture perfect as your fresh set of gel nails may look in the moment, Ferrara argues that the shellac can leave your nails brittle, dry, and totally weak.
Back-to-back breakage
If you just can't live without your perfectly polished gel mani, Ferrara suggests alternating with regular manicures so you can give your nails some time to breathe and strengthen itself.
Strip natural moisture
The removal process of shellac strips nails of their natural moisture, leaving nails ultra dry and thin. Ferarra suggests applying cuticle oil to your nailbeds, which will help restore some of that lost moisture.
UV exposure
UVA rays emitted by the lamps used to dry your gel manicure are stronger than ones emitted by the sun (yikes!). Although the exposure time to the rays is brief, it's more powerful than you think.
Cost
Gel manicures cost about $20 more per visit in comparison to traditional manicures. It might not seem like much, but it definitely adds up. So save the extra cash and put it towards your next vacation or shopping spree.
xx, The FabFitFun Team