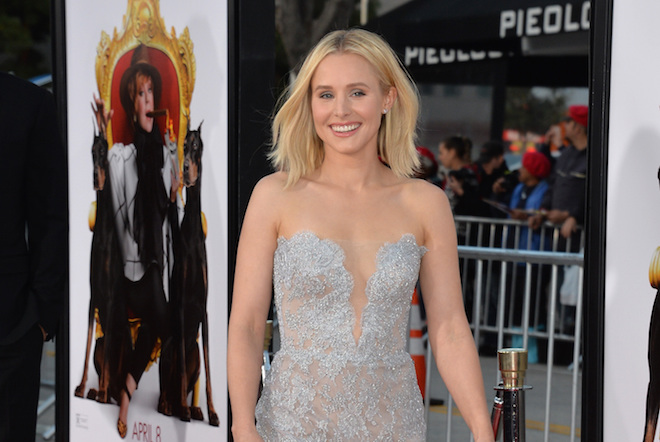 Kristen Bell at the premiere for her movie "The Boss" at the Regency Village Theatre, Westwood. March 28, 2016 Los Angeles, CA Picture: Paul Smith / Featureflash
Kristen Bell is the picture of happiness. From singing with snowmen in Frozen to the many comedies she has starred in, it's hard to think of a single time that we've seen Kristen with a frown on her face.
And that's why it's so important that she just opened up and revealed something we never would have guessed. In an Off Camera with Sam Jones interview Kristen explained that she struggles with anxiety and depression.
"I shatter a little bit inside when I think people don't like me. That's part of why I lead with kindness and I compensate by being very bubbly all the time. Because I don't know, it really hurts my feelings when I'm not liked. And I know that's not healthy."
Kristen isn't alone. According to The Anxiety and Depression Association of America, around 40 million adults in the U.S. (that's 18% of the population) are affected by anxiety, and nearly 1 in 12 Americans reportedly fight depression.
Reducing the stigma is the first step to helping those who suffer from anxiety and depression, and Kristen Bell has just opened another door for the very important conversation. She divulged that she takes medication to manage the conditions, and that recognizing symptoms from a young age allowed her to help herself.
"You would never deny a diabetic his insulin. Ever. But for some reason whenever someone needs a Serotonin inhibitor, they're immediately crazy or something. I don't know, it's a very interesting double standard that I don't often have the opportunity to talk about. But I certainly feel no shame about."
You go Kristen, all the more reason we love you.
xx, The FabFitFun Team