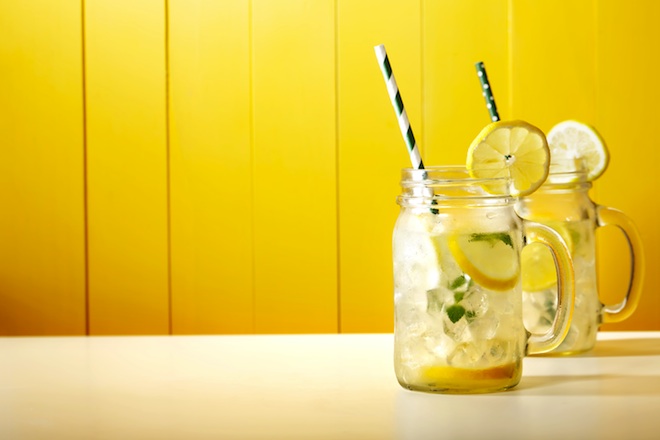 You likely had your fair share of cocktails this summer — we certainly did, too. And we're not blaming you…sweet libations are a great way to kick back and relax in the hot weather!
But now that it's time to say goodbye to bikinis and beach days, take your cocktails to a whole 'nother level by combining it with kombucha. It's light, refreshing, and they're technically healthy if we say so ourselves.
Brew Dr. Kombucha created two fab recipes for us to say "boy, bye" to summer and sip our way right into fall. Cheers!
Garden Spritzer
Ingredients
2 ounces Thomas & Sons White Rose spirit
Love Brew Dr. Kombucha
Directions
1. Pour Rose spirit into mason jar over ice
2. Top with kombucha
3. Garnish with a lime wedge
American 4207
Ingredients
2 ounces London dry gin
1/4 ounce fresh lemon juice
1/2 ounce simple syrup
5 ounces Citrus Hops Brew Dr. Kombucha
Directions
1. Combine gin, fresh lemon juice, and simple syrup in a cocktail shaker
2. Shake vigorously 25 times and strain into a chilled Collins glass filled with ice
3. Top off with kombucha
xx, The FabFitFun Team