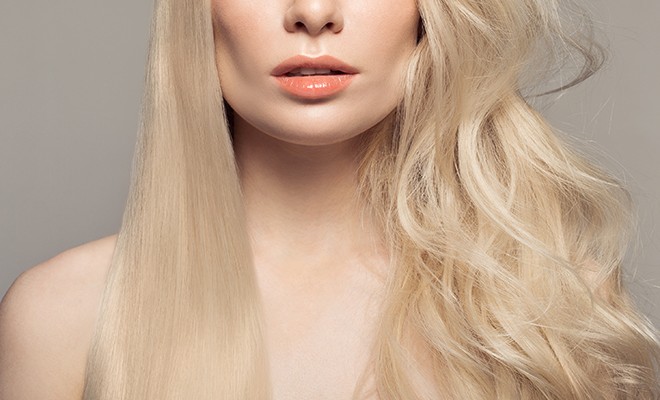 If you didn't know, keratin is a protein made naturally in our bodies, and it's the building block to our hair, skin, and nails.
Some people, especially those with curly hair, like to receive keratin treatments for their hair as it coats each strand with a layer of protein — creating strength, shine, and no signs of frizz.
Not only that, keratin treatments smooth out textured hair and practically transforms hair into silky locks (can't say no to that!). While these treatments aren't permanent, they can last for up to six months.
Thinking of getting one yourself? Before running to the nearest salon, read on to learn more about keratin before undergoing the process.
Not all keratin treatments are the same
Quite a few treatments use keratin as its smoothing ingredient including Brazilian blowouts, Japanese straightening, global keratin — the list goes on and on. So be sure to do your research on which will suit your hair type the best.
Make sure there is no formaldehyde
Many salons offer keratin treatments that avoid harsh chemicals; the most harmful one being formaldehyde. Formaldehyde has been shown to cause cancer in lab animals when exposed and is now labeled as a dangerous carcinogen. Even though many effective keratin treatments don't use the harmful compound, be sure to check with your salon.
Your hair will be pin straight and flat for three days
Tying your hair or sliding in a bobby pin during the few days after your treatment will cause kinks and bends to form in the hair, which isn't the best look. Also, avoid getting your hair wet at all costs, as the treatment is still working its magic for these three days.
Avoid swimming in pools and the ocean for the first month
Chlorine is especially damaging to the hair and will disintegrate the keratin layer quickly. Additionally, salt water isn't the best for the treatment and will shorten the time you have with your frizz-free locks. You don't want all that money at the salon to go to waste!
Don't use hair products with sulfates
Sulfates are harsh lathering chemicals that dissolve the keratin in no time. For best results, stay away from shampoos with these ingredients. Wash your hair no more than twice a week, without sulfate shampoos, and you'll get your money's worth for making the treatment last as long as possible.
xx, The FabFitFun Team