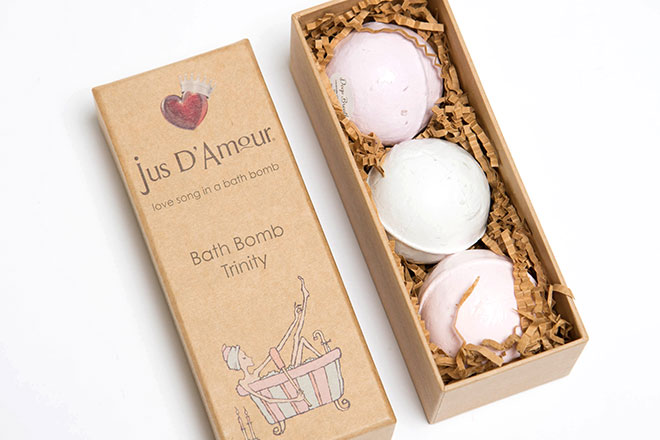 We're in love with this set, which includes organic ingredients and an essential oil blend. Wake up with the scent of eucalyptus, peppermint, and lime; take a deep breath with lavender, chamomile, and ylang ylang; or set the mood with a love potion featuring jasmine, rose, and sandalwood. Retail: $28
Check out more fab picks from Jus D'Amour:
Follow Jus D'Amour on social!
---
Jus D'Amour is just one of the amazefest goodies in our latest FabFitFun box. For more of our must-have spring finds, click here!