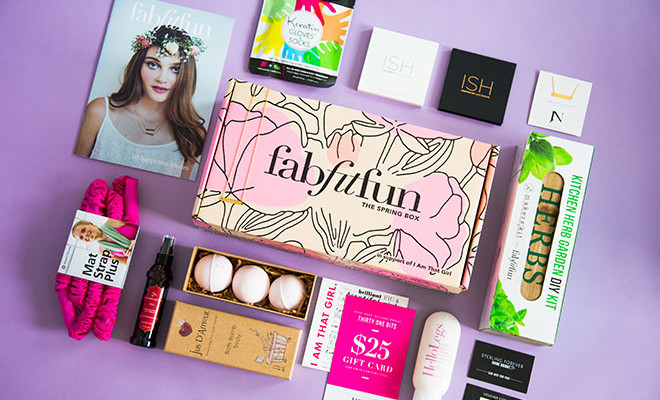 We're finally ready to spring it on you! The reveal so big, that women everywhere are freaking out. Believe it or not, we even broke the Internet this season and we didn't even have to balance a champagne glass on our butt to do it.
It's the full Spring Box reveal! This season we really outdid ourselves, jamming $282.91 of our favorite products into a box so pretty, you won't want to ruin the packaging (just kidding, we know you tear that sucker open the second you find it on your doorstep).
From the gorgeous inspirational Jook & Nona Tag Necklace to the contour kit that everyone is buzzing about these days, we've set you up for a fabulous spring with all of these "Oh my gosh I have to have that now" products.
Check out all of the goodies below, and prepare to be overwhelmed by total happiness.