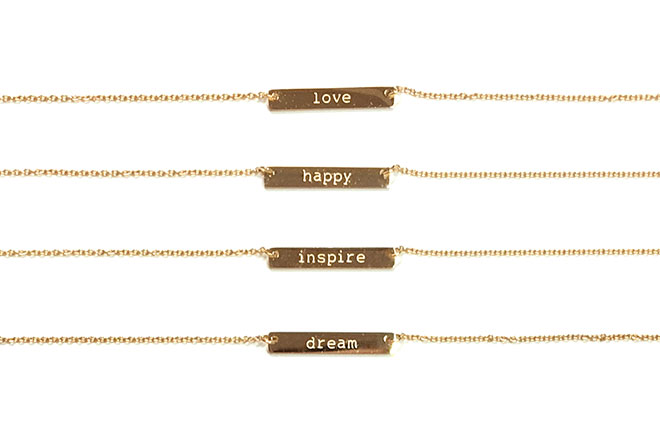 You might wear your heart on your sleeve, but we wear ours on our jewelry! The Jook & Nona Tag Necklace is made of 18k gold-plated stainless steel engraved with words to live by. Whether you get "Love," "Happy," "Inspire," or "Dream," this piece is sure to help you radiate positive energy while adding a simple chic touch to any outfit. Retail: $65
Check out more fab picks from Jook & Nona:
Follow Jook & Nona on social!
---
Jook & Nona is just one of the amazefest goodies in our latest FabFitFun box.