SPRING 2018 BOX PARTNER
Now that spring has sprung, it's time to perfect that covetable glow. The Murad Skin Perfecting Lotion is more than just a lotion. This oil-free, ultra-light moisturizer is a skin care powerhouse and is chock-full of, well, "skin perfecting" ingredients.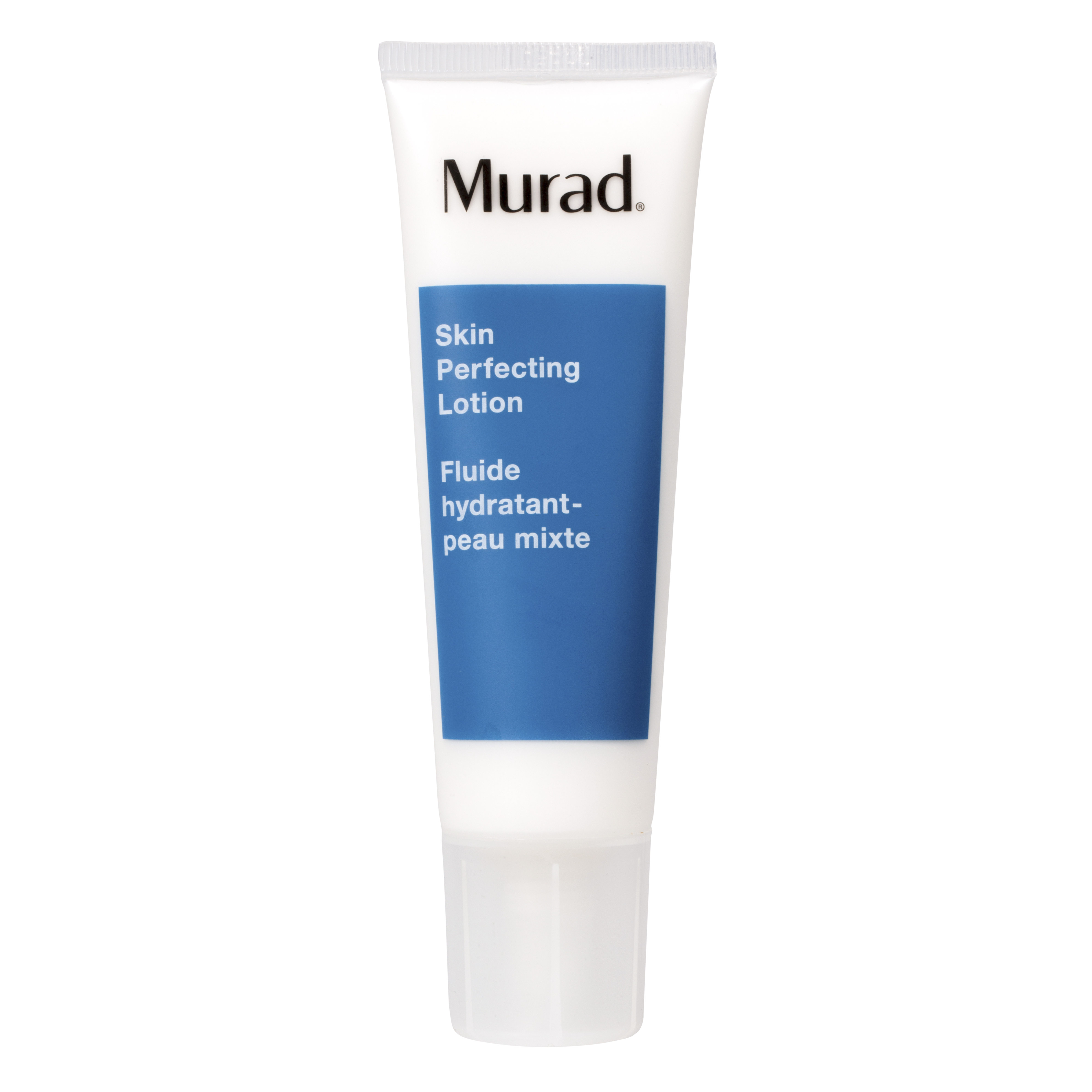 Trust us, face lotion is something you use every single day, so it's important to invest in a good one. Here are three reasons why this antioxidant-rich face lotion is the answer to dull skin.
Provides ultimate hydration
Whether you have dry, oily, or combination skin, moisturizing is key to achieving glowing skin. The Murad Skin Perfecting Lotion is formulated with panthenol and honey extract to boost skin's moisture levels. While panthenol works as a humectant by infusing water in the cells and retaining moisture deep within the skin's tissues, the honey extract's antimicrobial and antioxidant properties keep the skin plump and smooth sans the extra chemicals.
Minimizes the appearance of pores
Contrary to popular belief, clogged pores aren't a result of dirt or lack of cleansing. It's caused by surface sebum oxidizing (that's why it's important for oily skin babes to use the right moisturizers!). The Murad Skin Perfecting Lotion features retinol and queen of meadow extract to help reduce oil production and refine pores. Retinol is a favorite amongst skin care brands, and for good reason – the collagen-boosting ingredient unclogs pores and speeds up cell turnover to even out discoloration.
Soothes redness and irritation
The hunt for a face lotion that works for sensitive skin is finally over! The Murad lotion is jam-packed with gentle ingredients such as allantoin and arnica to help soothe redness and irritation so you're left with healthier-looking skin. Allantoin is a popular ingredient for softening and protecting skin while also stimulating cell regeneration to promote healthy skin, and arnica is commonly used to help heal bruises, sunburns, and blemishes — so you can bet it'll calm irritated skin.
xx, The FabFitFun Team
P.S. Psst! Have you signed up for the #FabFitFun box yet? Don't miss out on $200+ in amazing beauty, fitness, fashion, and lifestyle products every season. Join today!
To get the most out of your box products, make sure to check out the Insider page.