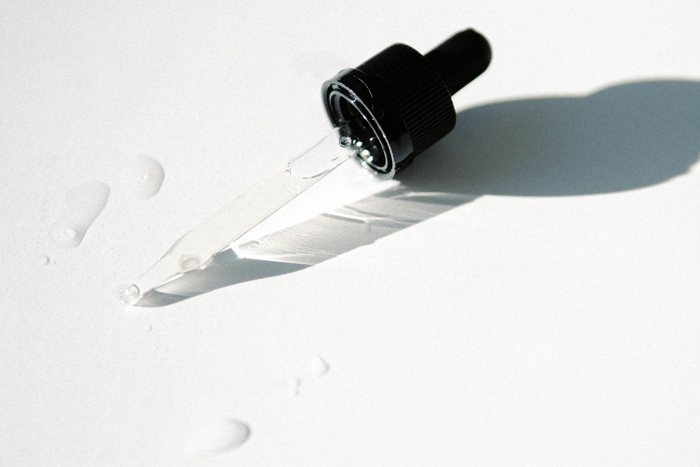 Feature Image by Mathilde Langevin
As a 20-something-year-old, it might be OK to skip out on serums and moisturizers every once in a while. But once you hit your 30s, 40s, and older, it's time to buckle down on your skin care routine.
We're big believers in loving the skin you're in no matter what stage in your life, but there are a few ingredients you can incorporate to keep your skin in tiptop shape!
"While you'll never bounce back to the skin you had in your 20s, you can feel good about how you look through the decades by adding more moisturizing and hydrating products and ingredients to your routine," advises Kate Somerville, founder of Kate Somerville.
So which ingredients and products are the best for mature skin? Somerville and Dr. Karyn Grossman break down everything you need to know below. Even better, you can find these products in reFills. All you do is pick the product you want, and we'll automatically replenish it for you every season. Learn more about the program at fff.me/refills.
Squalane
Somerville shares, "Squalane seals in moisture, helping to prevent trans epidermal water loss, which can lead to visible aging."
Product Recommendation: Kate Somerville Kx Active Concentrates Squalane + Hyaluronic Serum
Hyaluronic Acid
"Hyaluronic acid is the ultimate hydrator, pumping skin full of water to plump and smooth so lines and wrinkles appear diminished," says Somerville.
Product Recommendation: Kate Somerville Kx Active Concentrates Squalane + Hyaluronic Serum
Shea Butter
"Look for hydrating ingredients like shea butter which is an excellent emollient and rich in antioxidants, olive oil which protect the skin and provides essential fatty acids, hyaluronic acid to bring water into the skin, and coconut oil which is high in saturated fats to provide long-lasting hydration," advises Dr. Karyn Grossman, dermatologist and founder of KARYNG.
Product Recommendation: dr. brandt® Do Not Age Time Defying Cream
Retinol
"Retinol is another 'gold standard' anti-aging multi-tasker, aiding in wrinkle reduction, helping with hormonal breakouts, reducing scarring, minimizing pore size, and improving skin texture."
Product Recommendation: KARYNG Retinol Renewing Serum With Pro-Verte™ Complex
Vitamin E
"Vitamin E helps protects against free radical damage and is super moisturizing. It's great for aging skin!"
Product Recommendation: Perricone MD High Potency Classics Face Finishing & Firming Moisturizer
Peptides
"Peptides do so much, smoothing fine lines and deep wrinkles, soothing irritation or redness, increasing firmness and elasticity, improving texture and increasing hydration."
Product Recommendation: dr. brandt® Speed Recovery Serum
Ready to upgrade your skin care routine? You can access reFills in Customization during your Customization window! Click here for more details on when you can access Customization.
xx, The FabFitFun Team
Psst! Have you signed up for FabFitFun yet? Don't miss out on reFills, seasonal boxes filled with the best products in beauty, fashion, fitness, and lifestyle, member-exclusive sales, and more. Use code FLORALS at checkout for 20% off your first box.
To get the most out of your box products, make sure to check out the Insider page.