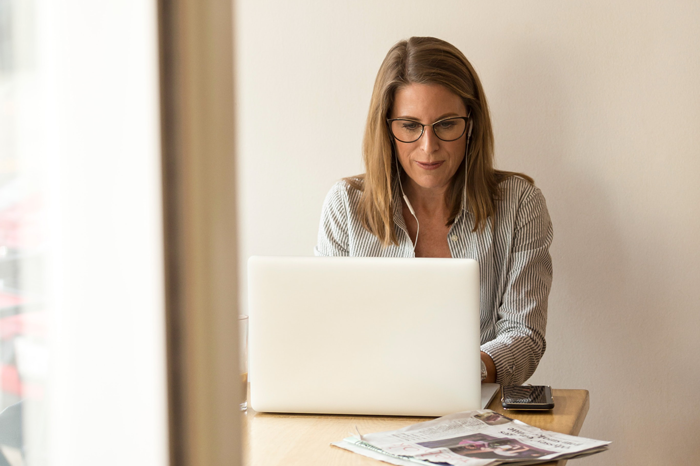 Feature Image by LinkedIn Sales Navigator
If you live in a major metropolitan city, then chances are that you pay a pretty penny on rent. According to research from Apartment List, more than half of LA residents spend more than 30 percent of their income on rent. This is just in LA. Those numbers are higher in cities like NYC and San Francisco where rent prices are higher.
It's no wonder that nowadays many working professionals have a side hustle and a side hustle for their other side hustle. When costs go up but revenue remains the same, we stress about how to make ends meet month-to-month. Having extra work on the side helps alleviate some of that stress, and it can even be a creative outlet.
Here are some ideas for the perfect side hustle for you:
Take online surveys
The Internet can be more than just a way to mindlessly spend your time. You can actually use it to make money by taking online surveys. Sign up for websites like Survey Junkie, where you are paid (via PayPal) to share your opinion about products and services.
Put your writing to use
Perhaps, English Composition was your favorite class in school. Well, if it wasn't, then you are going to wish it was since it pays to write content. You can get gigs in technical writing, marketing writing, ghostwriting and news writing for online media.
Take on a customer service role
One way to make a little extra cash is through a service industry job. This could be at your closest mall or at the local coffee shop as a barista. You will gain new skills and customer service experience, which is transferable to any job.
Teach what you know
It pays to have a passion. Perhaps, you love to sing or play an instrument. Turn that passion into a paycheck as you train the next rising star in your craft. You can charge hourly rates for lessons in classes like music, vocals, writing, dance or college prep.
Resale gently used items
Use sites like OfferUp to resale anything from clothes, to furniture to appliances. It is a great way to get rid of things you are no longer using and make money in the process.
xx, The FabFitFun Team