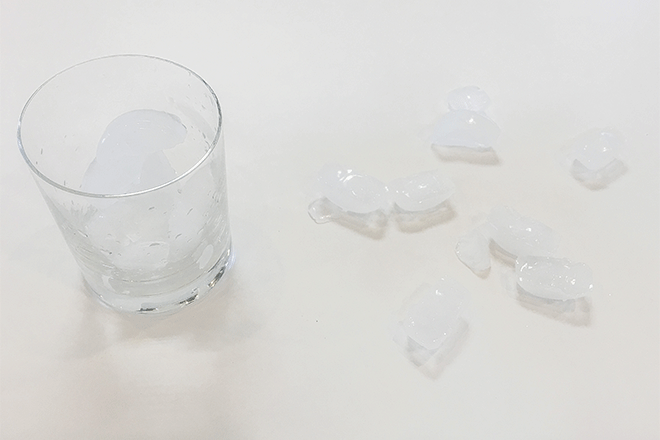 It's honestly been too darn hot! And it's especially hard to get riled up to do the deed when your apartment is sweltering. Blasting the A/C is great, but why not have a serious cool down in the sheets? Heat things up in your sex life by doing it the opposite way: With ice.
Ice is probably the hottest sex toy you have right now and it's right in your freezer! Grab a few ice cubes and follow these tips for a chilly, sexy session you'll never forget.
Hot and Cold
While you're giving your partner oral sex, rub an ice cube along their stomach and inner thighs. The mixture of your warm mouth and the cold ice will 100% blow their mind.
A Bit Nippy
Have your partner trace the ice cube over your nipples while they kiss your neck. Once your nipples are nice and cold, have your partner warm them up with their mouth and hands.
Frosted Foreplay
Wrap your lips around an ice cube until they're super cold, then provide your fella with some fellatio. The juxtaposition between your ice cold lips and warm tongue will take him to paradise.
Cool to the Touch
Start off your sexy session with a cold massage. Have your partner rub ice in their hands so they're nice and cold. The cool touch will get your nerves revved up and your senses perked! Once their hands have been heated up by your body, it's time for the main event.
Ice Queen
Men are stimulated visually. Tell your partner to stand at the foot of your bed while you run an ice cube over your mouth, tongue, and breasts. Want to get really wild? Touch yourself while sucking on the ice. Your man won't be able to keep his hands off you.
xx, The FabFitFun Team