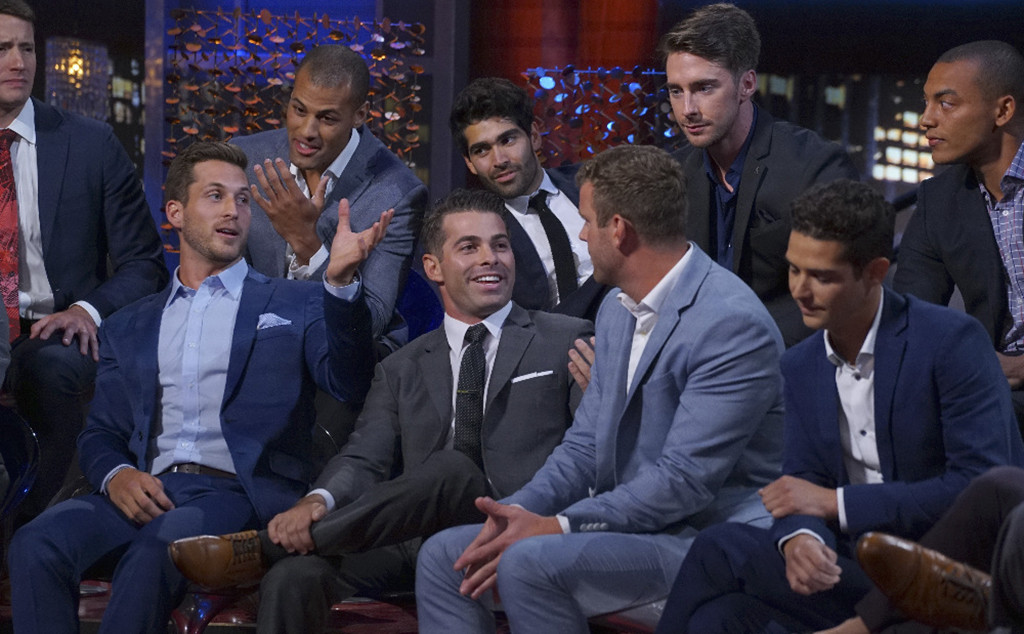 THE BACHELORETTE – "The Men Tell All" – It's an exciting, unpredictable reunion viewers won't want to miss as the most memorable bachelors from this season – including Alex, Chad, Chase, Christian, Daniel, Derek, Evan, Grant, James Taylor, Luke and Wells – return to confront each other and JoJo one last time on national television to dish the dirt and tell their side of the story. A first look at the third season of ABC's highly anticipated hot summer series "Bachelor in Paradise" will be featured, along with a preview of the explosive final days of JoJo's journey to find love, on "The Bachelorette: The Men Tell All," as "The Bachelorette" two-night special event concludes, TUESDAY, JULY 26 (8:00-10:00 p.m. EDT), on the ABC Television Network. (ABC/Byron Cohen) CHASE MCNARY, GRANT KEMP, ALEX WOYTKIW, ALI ZAHIRI, JAMES TAYLOR, BRANDON HOWELL, WELLS ADAMS, CHRISTIAN BISHOP
This week we were treated to a very special two-night Bachelor viewing that included a lot of wild monkeys.
And that was just the Men Tell All episode.
Yep after watching JoJo blindside Luke and Chase, Chris Harrison sat down with our favorite dudes (and not-so-favorite *ahem* Chad) to get the scoop on everything that went down this season.
Not surprisingly, the men attacked Chad, and the Chad Bear retaliated back, even going as far to bring Robby and Darrel's Grant's ex-girlfriends into the conversation.
Luckily, we had former Bachelor contestant, Ashley Iaconetti on hand to guide us through all the mayhem. Check out her Snapchat recap, and don't forget to add us in time for her recap of the finale next week. (Username: FabFitFun).
xx, The FabFitFun Team