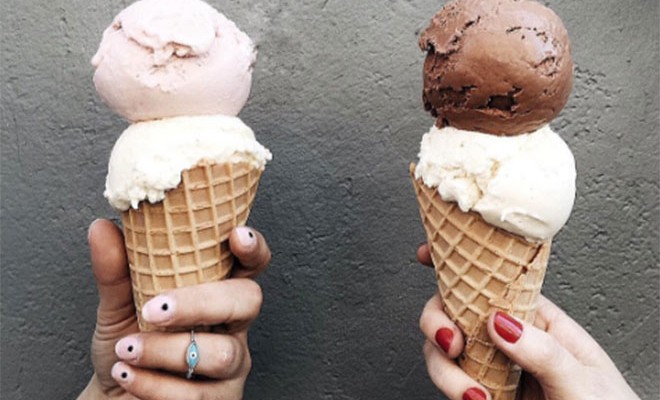 @melissamale
It's about to be an epic summer.
The Museum of Ice Cream (yes, ice cream) will open in the Meatpacking District on July 29 through August 31. Museum goers can drool over a sprinkle pool, edible balloons, and endless ice cream tastings six days a week. Tinder will also be sponsoring an interactive exhibit called Tinder Land where visitors can "discover their true flavor match" and couples can eat ice cream in the "ultimate first date setting."
As for the actual ice cream? It's included in the price of admission and Food Scientist Irwin Adam will be concocting flavors for the museum. Local New York ice cream shops will be serving ice cream and shakes each week, as well.
In an interview with Eater, co-founder Maryellis Bunn explained how they want the museum to be "a lick-able, likable, shareable ice cream-centric experience." Will do, Maryellis!
Tickets are $18 for a single adult, $30 for two, and $12 for children under 10 and senior citizens.
Looks like it's time to book a summer trip to NYC!
xx, The FabFitFun Team