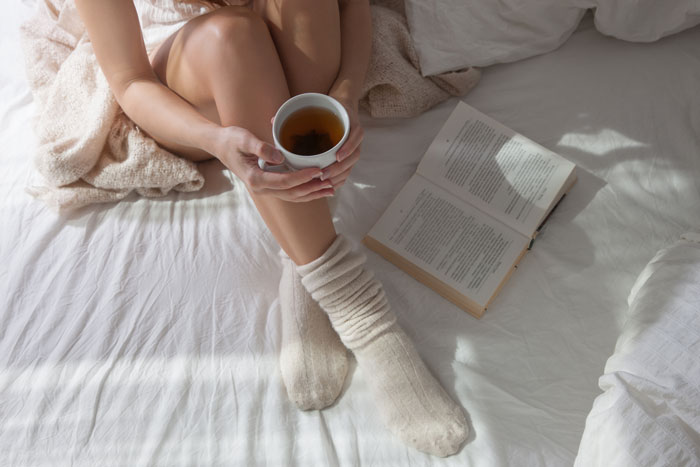 Ever feel like a complete zombie when you get home from work? Long days at the office can leave you feeling drained, but, luckily, there are ways to recharge after your nine to five.
Try one of these activities to help reset your mind, body, and soul.
Exercise
We know that all you want to do after a long day is curl up in a ball on the couch, but trust us when we say that you'll actually feel better after a good workout. Even a short walk or 15 minutes of yoga will do wonders.
Go outside
Chances are, you've been stuck inside all day staring at a computer screen, and that's not good for anyone. Now that it's warmer and the days are longer, take time to get some fresh air. Walk your dog, sit on a nearby park bench — whatever it is, fresh air will leave you feeling refreshed.
Play with your pet
Puppy therapy is real! Furry friends always know how to put a smile on your face, so spend time cuddling or playing with them to lift your spirits.
Cook or bake
A good meal or treat is always a mood lifter. Just think about how much better you'll feel knowing you whipped up something delicious by yourself — you'll feel satisfied and accomplished all at once.
Get creative
Get those creative juices flowing by taking some time to write, scrapbook, or DIY. We especially love adult coloring books to unwind after a hard day at work.
Read
Yep, give your eyes a break from staring at a screen. Whether you flip through a magazine or read a chapter of a book, take the time to get lost in a good read. Not only will it help get your mind off of things, but you might also learn something new along the way.
Talk to someone
Call your mom, FaceTime with the BFF — whatever you do, it's always nice to disconnect from work and reconnect with your loved ones.
 xx, The FabFitFun Team