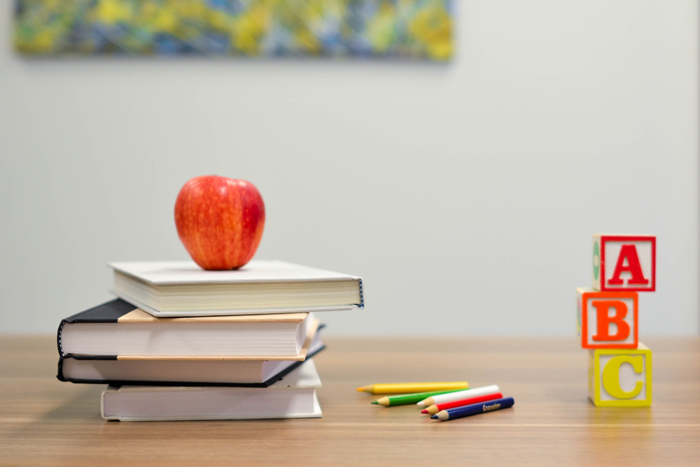 Feature Image by Element5 Digital
"Can our kids go back to school yet?" This is the question that has crept into the mind of every parent during the stay-at-home order. It's uncharted territory, it's normal to feel a little sea-sick. Here are eight ways to keep your sanity while being at home with your kids 24/7.
Divide and conquer
This will be your saving grace, trust us! Label areas of your home as "quiet," "noisy," or "school." Separating these areas will bring structure and order; without it, chaos will ensue.
Create a loose schedule
Yes, that means for both day and night. Don't increase your stress by putting pressure on yourself to stick to a strict schedule; instead, try to follow a general plan each day. Just remember, sometimes throwing the schedule out the window and just having fun with your kids is exactly what you need.
Rewards system
You have to figure out the consequences of both positive and negative behavior while home. Kids are out of whack from the daily grind and providing this structured discipline will help them succeed during this time.
Fireside chat
Have a family meeting to brainstorm new ideas and to create a schedule and rewards systems mentioned above. Be sure to shake on it at the end of the meeting. When your kids feel like they were part of the process, it will make them feel more connected and eager to achieve the goals laid before them.
Make time
It's essential to schedule some time, even if it's 20 to 30 minutes here and there, for each of your children. They will feel special and loved, and you will make memories that will last a lifetime.
Be thankful
Practicing gratitude as a family will be mentally and emotionally beneficial. Gather together at the table every morning or evening and have each person think about what they are grateful for and then write down the top three. Then read your responses out loud.
Embrace the love
This time, even though it's hard to realize it now, is a gift. Rediscover the joy of being a parent and value this period of isolation that you are able to share with them. Be goofy, play games, find joy in the little things, and make sure there is no shortage of hugs and kisses.
What other tips do you have for spending extra time at home with kids? Let us know in the comments below!
xx, The FabFitFun Team