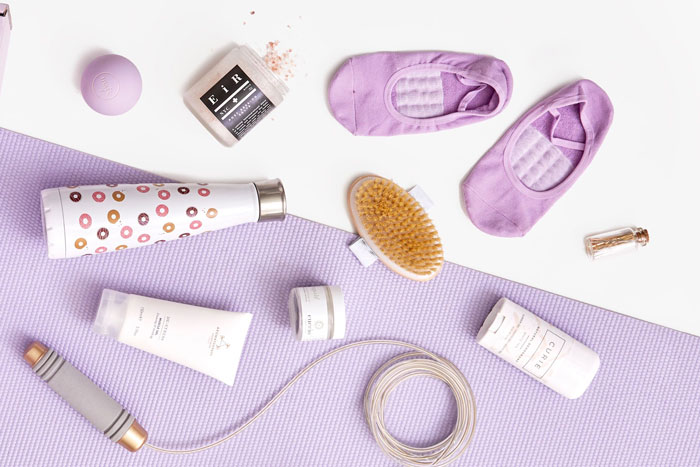 If there's one perk that FabFitFun members are obsessed with, it's Add-Ons (duh!). If you're not familiar, Add-Ons is an exclusive sale for FabFitFun members at the beginning of each season that features beauty, fashion, lifestyle, home, and wellness products at up to 70% off. The best part? Items ship for free with your box!
So to help you make the most of your shopping experience, we asked the FabFitFun Community and employees to share their best tips below.
Check the Community Forum
"Keep an eye on the Community Forum as our team will post about sale dates, previews of items in the upcoming sales, and any other updates firsthand," says Monica Chang, senior editor at FabFitFun. Have a question about a product or want a product that's sold out? Rachel Swedler, a FabFitFun member adds, "People are usually happy to write honest reviews and to help people snag a good deal. If [you] don't see any threads about a certain product after searching, create one and someone will help with your questions."
Watch FabFitFun Live
If you're looking for in-depth tips and details about the products in the sale, check out FabFitFun Live. "I definitely recommend keeping up with FabFitFun Live. Every time a sale is open (whether it's Add-Ons the Edit Sale), our team goes live to give a closer look at tons of products in the sale," says Chang. "This is great if you want to see a product in use or want a deeper dive into what you can expect from the sale."
*Favorite* your favorites
"If you want something that's out of stock, click the heart to 'favorite' it. Then you can see your favorites all at once, and refresh, refresh, refresh until you can snag it all. You can also get an auto-refresh extension for Chrome that'll save you clicking," shares FabFitFun member Elizabeth Bredlau. "I've had my best luck early in the morning, late at night, and on the last day [of the sale]," she adds.
Upgrade your membership
"My best piece of advice for anyone shopping a sale is to upgrade to a Select membership," says Chloe Caldwell, editorial assistant at FabFitFun. "You get early access to the sale so you can snag your favorite items before they sell out (and things tend to sell out quickly), so it's totally worth it."
xx, The FabFitFun Team
P.S. Use code FALLVIBES for 10% off your first FabFitFun box and get access to all of the amazing deals in the Fall Add-Ons.