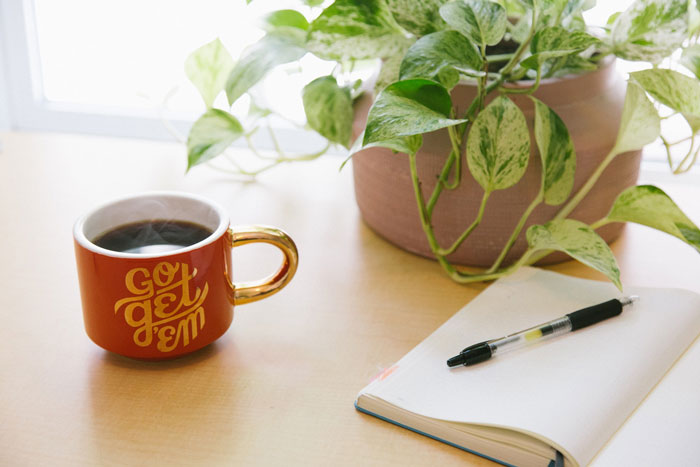 Feature Image by Kyle Glenn
FALL 2018 BOX PARTNER
Our culture tends to see busy-ness as something worth bragging about, but there's nothing glorious about facing a major burnout. It's important to take an evening to yourself, and the female founders featured in the FabFitFun Fall Box couldn't agree more.
Check out how these successful women slow it down and take some "me" time.
"I am all about a bath – so hot that it almost burns, scented with bath salts, plus a book and a glass of sauvignon blanc at my side. Follow that with a little Bravo, and that's a whole lot of happiness." — Katie Ann Rosen Kitchens, Co-Founder of FabFitFun
"The only way for me to take a deep breath and find time for myself after a long work day is one of two things: 1) a nice hour-long vinyasa yoga class to sweat out all the day's stresses and/or two) a beautiful, full-body glass of pinot noir to fully [take] care of my heart!" — Ashlie Comrie, Director of Operations of Alfred Coffee
"I've taught myself to not see self-care as a treat, but more as a necessity. I try to do yoga one to two times a week and then take a yogahhh! Milk Bath or Detox Bath every single night before bed. It's my time to unwind, re-energize, and restore my c(ahhh)lm…" — Danielle Cuccio, CEO and Founder of Cuccio Somatology
"One thing that I do to decompress is take walks around my neighborhood with my boxer, Daisy. There is just something about the cool weather and changing leaves that helps clear my head and allows me to hit refresh!" — Kathy Williams, Owner and Founder of Simply Whimsical
"I don't like to overschedule myself, as it makes life more stressful than necessary. Of course, I love to go out and have fun, but it may surprise people that I'm really more of a homebody. I'm happiest when I'm [at] home cooking with my daughter or doing something active. I work out five days a week to de-stress and stay grounded." — Shannon Dellimore, Co-Founder of GLAMGLOW® 
"There's nothing more therapeutic than spending a little quiet time at home and indulging in a great mask with a warm cup of tea in hand. Naturally, my go-to is FARMACY Honey Potion Renewing Antioxidant Hydration Mask. It really revitalizes my complexion and leaves me glowing." — Pamela Marcos, Director, Product Development & Regulatory of FARMACY
"Fall is absolutely busy here at SKIN&CO, and once I put my kids to bed, my self-care ritual always involves a relaxing bubble bath. I generally follow with my skin care routine: I use Truffle Therapy Toner and I like to add a couple drops of Truffle Therapy Facial Oil to my moisturizer to make it absolutely nourishing!" — Marina Balestra, Chief Financial Officer of Skin&CO Roma
"Fall is definitely full of busy-ness and deadlines! One day you're sending the kids back to school and before you know it, the new year has arrived. Since retiring, I have learned to simply enjoy life day by day. Aquasize, grandkids, and a great cup of tea while watching Hallmark movies with my husband is what I can't live without. It's the little things that bring joy to my life." — Maria Paviadakis, Founder of Crown Brush
"When I am super busy and only have a short time to de-stress, I like to relax with a cup of coffee and read a book – something that has nothing to do with my job! In 5-10 minutes my mind feels clearer, and I can refocus on my work, often with a new way to solve the issues of the day. If I have a little more time, my go-to is our Vitamin Berry Mix facial mask — 20 minutes later, I am completely refreshed." — Christine Kang, Vice President of touch in SOL
"I love the movement and flow of yoga to let go of tension and stay centered every day. This, combined with a hot tea break, gives me a moment to relax and breathe." — Kit Crawford, Co-Chief Visionary Officer and Co-Owner of Clif Bar and Company 
xx, The FabFitFun Team
Psst! Have you signed up for FabFitFun yet? Don't miss out on $200+ in amazing beauty, fitness, fashion, and lifestyle products, access to exclusive fitness and cooking content on FabFitFunTV, members-only sales, and more. Join today!
To get the most out of your box products, make sure to check out the Insider page.