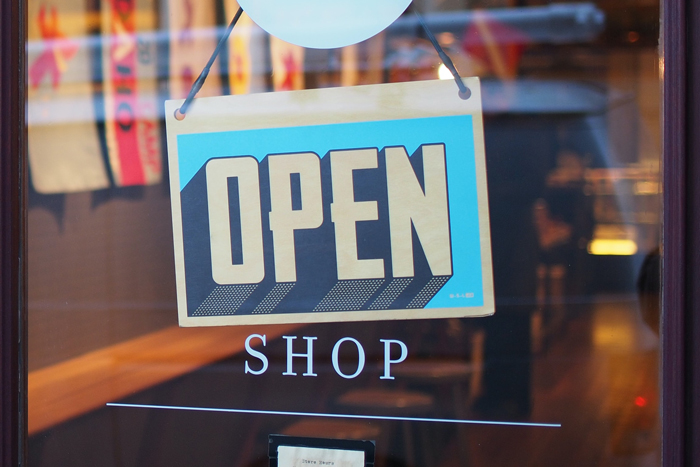 Feature Image by Mike Petrucci
Shopping can be fun and sometimes therapeutic, but this year, it's also become a way to support the local businesses in your area. However, if you can't spend any money right now, you can still show your support for small businesses in several ways. So pick an option or two, and show your favorite businesses how much you care.
Social media shoutout
When the world went digital, shoppers turned to social media to discover new products and stores. Help spread the word about your favorite small business by tagging them on social media with a photo of their store or product. They'll really appreciate the free marketing!
Write a review
Having a personal recommendation from a client is often what encourages others to purchase a product or service, especially if they're on the fence. All you need to do is write a few sentences about your favorite product or associate. A good review is exactly what a small business wants and needs on the website.
Say "thank you"
It doesn't take much to make someone feel good. A simple "thank you for what you do" can do wonders. Tell your local business that you appreciate them, and they'll truly feel the support.
Tell a friend
Sometimes the best marketing is by word-of-mouth! If you love a business, suggest them or their products the next time your friend mentions needing a gift or a service. Because you're a trusted friend, they'll put a lot of trust in your recommendation and will likely try that small business.
Send feedback
Did they do something you really loved recently? Take a few minutes to send them an email saying how much you enjoyed their virtual event, appreciated their donation to healthcare workers, or how their social media post made you laugh. Your note of encouragement will be appreciated, especially in a time when business is tough. This also helps a business see what their customers are connecting with and what they aren't.
What other ways can we support small businesses beyond purchasing an item? Share your tips below!
xx, The FabFitFun Team