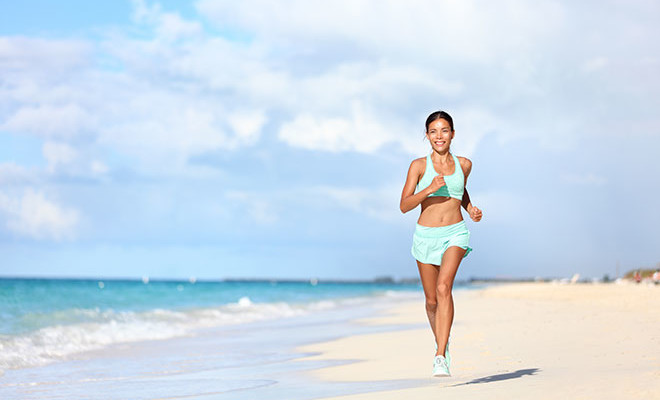 Listen, I get it. Sometimes after a long day of work or chasing kids around, all you want to do is nestle into your "butt groove" on your couch cushions and prepare to binge on Netflix. Believe it or not, you can overcome the temptation of "Netflix and chill" in favor of doing a workout; follow these three easy tips to stay committed to your workouts:
Start Small
Focus on very achievable, small goals to help you work towards a bigger fitness goal. This way you can celebrate the "small wins" while keeping your "big goal" within reach so you don't get discouraged.
Document Your Progress
Even if you still have a ways  to go on your fitness journey, make sure to take time to acknowledge all of the progress you've made so far. A reminder of why you started working towards your fitness goals will help you stick to them.
Set Appointments
Do workouts at the same time every week. Treat that time like a doctor's appointment that you just can't miss. Pencil the appointment into your weekly calendar and schedule around it. If you plan ahead to carve out time in your weekly schedule, you'll be far less likely to ditch out on a workout.
Have a fitness goal in mind, but don't know where to start? Check out the "do anywhere" workouts on theworkoutgirl.com.
xoxo, Workout Girl
For the latest and greatest info on workouts, be sure to check out theworkoutgirl.com!
---
This story was written by a fab member of our Ambassador Network.