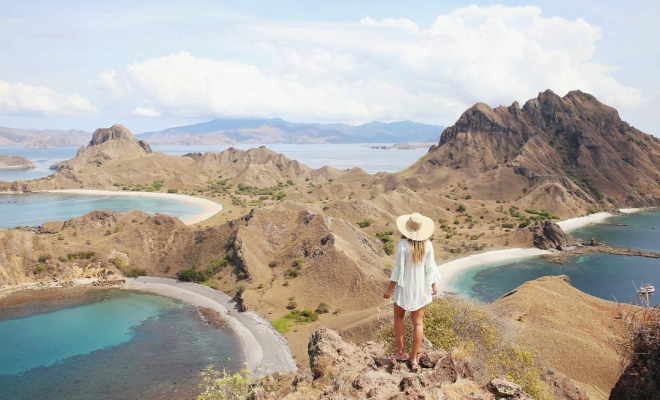 @theblondeabroad
Holiday madness is just around the corner — starting with Halloween. It's officially that time of year when flights and hotels start to skyrocket (now that you have time off, of course). But don't get discouraged. Thanks to shopping expert Erin Warren of Splender, an awesome cash back site, you'll learn how to beat the holiday travel blues.
From when to book to saving heaps of cash, we recommend grilling her tips and tricks into your brain.
Fly Early or Late in the Day
People have probably heard this a million times, but it continues to be true — the best times of day to catch a plane are between 5 a.m. and 7 a.m., or after 8 p.m. Selecting flights at off-peak hours will definitely deliver big cost savings.
Travel Midweek
Flying in the middle of the week – especially on Tuesday and Wednesday – can save hundreds of dollars. Many airlines will offer lower fares to fill empty seats during the middle of the week, so booking travel plans midweek can be a huge advantage.
Bring a Friend (or Two, or Three)
Significant discounts can be found in booking group excursions at the same time. For larger groups, say 10 or more, the savings can be even more, so if your group is large or you made new friends at your resort or hotel, take advantage of your numbers to save a few bucks.
Abide by the 47-Day Rule
Many recent analyses of airfares have concluded that the best time to book the cheapest airfare on a domestic flight is 47 days ahead of your planned travel. Planning ahead a bit can definitely deliver big savings.
Buy in Bulk
The same bargain shopping principle of buying in bulk that can produce heavy discounts on household goods can also deliver great savings on vacation excursions. If you're planning a string of different adventures as part of an epic 'round the world trip, or even a couple of smaller trips, consider booking your tours in a single transaction, as you might be eligible for a bulk discount. Many popular travel sites offer this feature, so shop around for the best deals for your destinations.
Combine Multiple Deals to Save Money
Savvy consumers can use shopping portals through airline programs to earn bonus miles or points for purchases through credit card programs. In addition, shoppers can "double-dip" to earn two types of rewards with the same purchase or strategically stack rewards and then apply coupon codes for maximum savings.
Use a Cash Back Shopping Site
Cash back sites, where consumers can compare different offers and discounts from many of the top travel websites, can defray travel costs by returning a percentage of a travel purchase to consumers. For example, I got a nice payout of just over $250 from my vacation to Hawaii over the summer by booking my airfare, cars, and hotels through our site.
I also booked my activities and excursions and shopped for vacation essentials through the site. Travel can be so expensive, and cash back shopping sites can really help bring down the overall total cost of your vacation.
xx, The FabFitFun Team