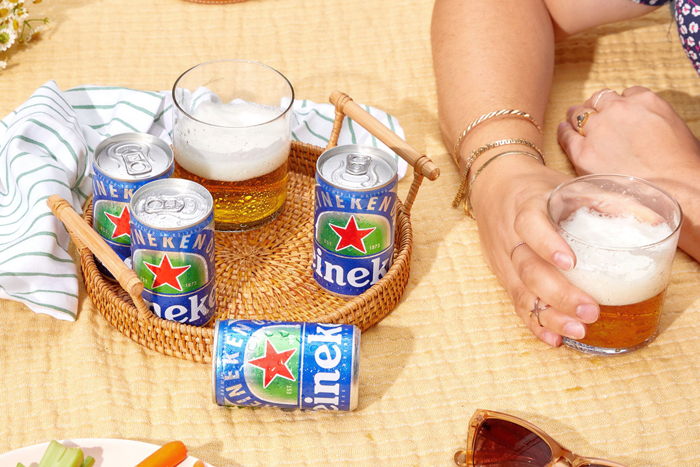 SPONSORED BY HEINEKEN
The happiest of hours is all the time when you take a sip of Heineken 0.0 aka the alcohol-free brew. There's no more waiting around for five o'clock because this drink tastes good all the time—bubbling over with guilt-free enjoyment and the signature taste of Heineken.
Still not convinced? Here are a few reasons why we're obsessing over this brew and you might want to pay attention because we haven't even gotten to the best part.
0.0% alcohol
Sometimes you just want to enjoy the crisp, refreshing taste of beer sans the guilt. Well, this alcohol-free Heineken brew is a great alternative to your regular brews, especially when you crave the Heineken taste right before a long drive home or in between meetings at work.
100% taste
This brings us to our next point. Many people might expect an alcohol-free brew to be watery or bland, but we will stop you right there. If Heineken has perfected anything, it's their brewing process. They use natural ingredients like water, malted barley, and hop extract that is twice-brewed and fermented with Heineken's A-yeast. Then, the extraction happens and alcohol is removed before being blended into a fruity, malty mixture.
Only 69 calories
We had to save the best for last. If you've cut down on your calorie intake as of lately, this alcohol-free alternative is perfect. Pre-gym drinks? Now you can. You can still take part in the social aspect of happy hour while living a balanced lifestyle.
Thanks to its blue label, you can spot a bottle easily the next time you're reaching for a non-alcoholic beverage. Cheers!
xx, The FabFitFun Team