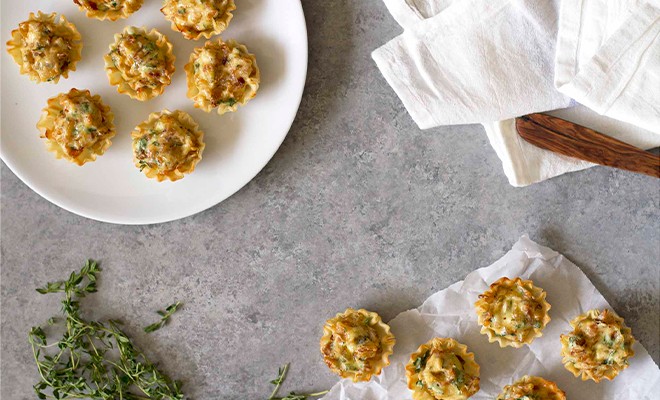 Girl Versus Dough
We sometimes find ourselves daydreaming about living in Paris — everything from the style to shopping and the food has us wanderlusting.
But while we might not be able to jet off to France every time we think of the City of Love, we can at least bring the taste of Parisian life to our kitchens.
We found seven classic French dishes below (like sea food, fresh breads, and, of course, cream), which you can easily recreate. Take one bite and you'll feel like you've been whisked away to Europe in no time.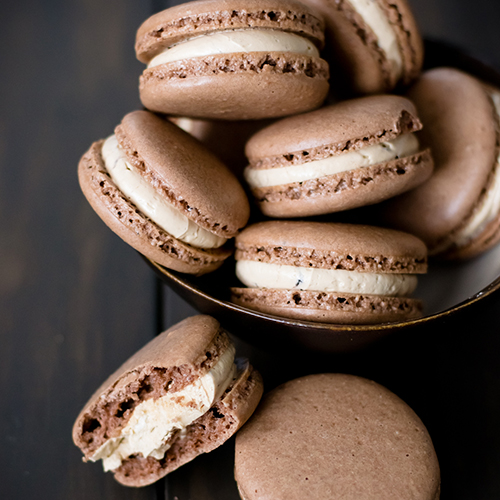 Chocolate Macarons with Coffee Buttercream
Of course, the French aren't finished with their meals until they indulge in decadent desserts — and macarons are no exception. This recipe breaks down every step on how to create the perfect macaron, which doesn't always come easy. With some practice, you'll soon be creating macarons that rival even the most authentic French bakeries!
---
Coq Au Vin (Chicken in Wine Sauce)
This dish literally means "Chicken in Wine Sauce," which are two things we absolutely love. One of the best things about this dish is that it can be prepared in one pot. The chicken is nestled onto pearl onions, mushrooms, and bacon, while the wine sauce is rich without overshadowing the other flavors of the dish.
---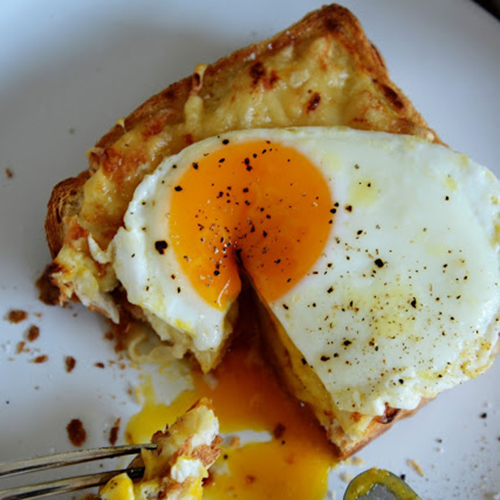 Croque Madame
Do you love breakfast? The French do, too! If you're looking to take your brunch game from basic to sophisticated, this dish needs to be on your menu. While this dish might look like just an egg on cheese bread, the flavors are much more complex than your run of the mill Kraft Single. The mix of cheeses, and the kick of spice from dijon mustard sits perfectly under an over easy egg. Dip the bread into the yolk and you'll have (Parisian) stars in your eyes.
---
French Onion Tartlets
Tarts and tea are synonymous with French cuisine, and these smaller versions are easy to make and perfect to serve as an appetizer at your next dinner party. The mix of savory flavors from onions, chives, and thyme are balanced perfectly by the smooth, light taste of cream cheese. We bet you can't eat just one.
---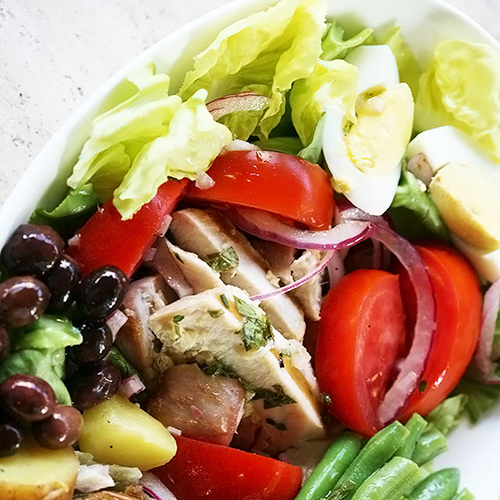 Nicoise Salad
Why would a salad served in France be anything but elegant? The Nicoise Salad (pronounced: [niˈswaz]) is a complex salad with ingredients ranging from tuna steaks and green beans to red potatoes and niçoise olives. If you enjoy a saltier taste to your dishes, this salad will blow your mind.
---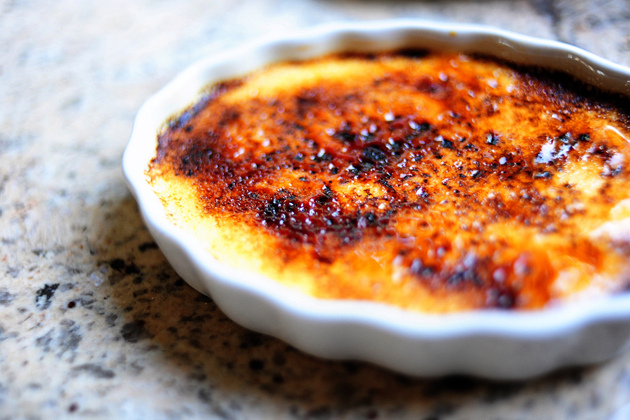 Creme Brûlée
Even if you haven't been to France, you've probably had this dessert at one time or another. However, the versions you get from the freezer aisle or a restaurant chain don't compare to the freshly made variety. Crack through the sugared shell of this dessert to reveal a fluffy, creamy filling that compliments each other perfectly.
---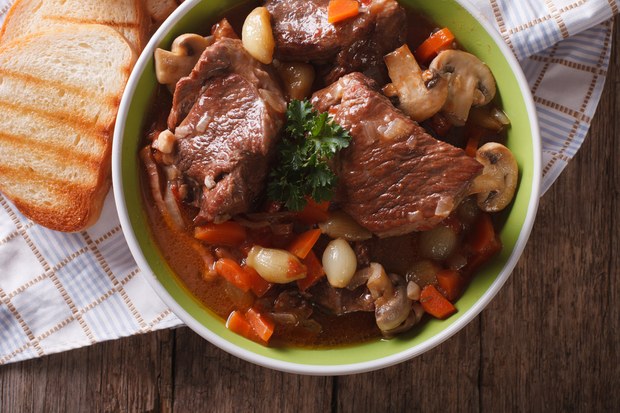 Beef Bourguignon
Beef can be hard to cook if you aren't eating it in tacos or a hamburger. However, the French have another one pot (well, almost) recipe that combines tender beef with a medley of vegetables. The sauce is comprised of a burgundy wine that is to-die-for. You don't have to be a pro-chef to ace this recipe and we guarantee your friends will be begging for seconds.
xx, The FabFitFun Team