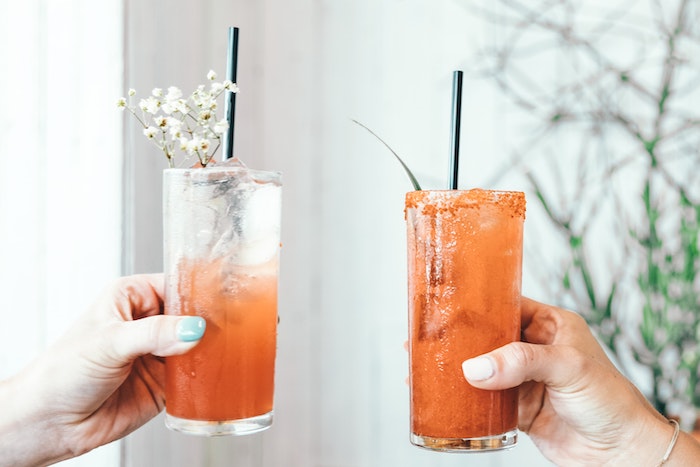 While FabFitFun is celebrating the big 1-Oh, we're not the only ones hitting big milestones this year. Some of our favorite brands are putting on their party hats too.

To honor their birthdays, we're mixing up a few special cocktails using JuneShine hard kombucha. Why? It's made without sketchy sweeteners, syrups, or artificial flavors. Plus it's sustainably produced, completely carbon neutral, and JuneShine donates one percent of sales to environmental nonprofits. We love that.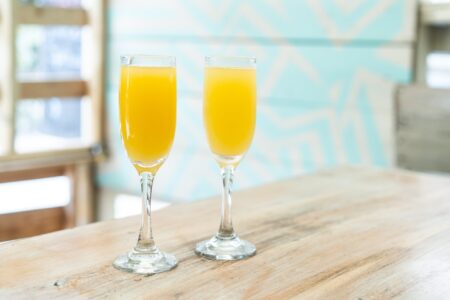 Summer Fridays turns 5 years old
Happy birthday to our friends at Summer Fridays! This vegan and cruelty free beauty brand was launched in spring 2018 by beauty influencers Marianna Hewitt and Lauren Ireland. The pair found that among all of the products they were testing, they still were left desiring a line of products that ticked all the boxes: easy-to-use, clean ingredients, immediately satisfying, and so pretty you'd want them on display. Five years later and Summer Fridays is a FabFitFun favorite, regularly selling out on the day it is dropped. (Find their Cloud Dew Oil-Free Gel Cream Moisturizer in this season's box!)
To celebrate this Cali-founded brand, we're mixing up a dreamy Screwdriver with booch and OJ that goes down just as smooth as their skincare products go on.
How to Make a Juneshine Screwdriver: Pour your glass three-quarters of the way full with JuneShine Hopical Citrus. Add half a cup of your favorite fresh-squeezed orange juice, half a teaspoon of vanilla extract, and a shot of vodka. Stir together. Serve chilled over ice, and garnish with a freshly cut orange wedge. 
With the citrusy flavor of orange juice, the smoothness of vanilla, and the effervescence of kombucha, this is sure to be a show stopper. 
---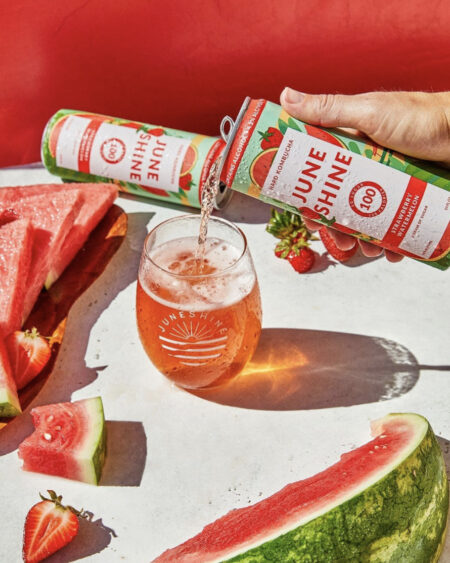 Katie Kime turns 10 years old
10 years ago, while our founders were dreaming up the very first FabFitFun Box in Los Angeles, Katie Kime was making prints for furniture, clothing, and stationery in Austin, Texas. Before she knew it, her passion turned into a print-based design studio, which today makes functional, everyday pieces with color, whimsy, and a sense of optimism. Find their reusable Melamine Plates, Ceramic Berry Bowls, and sustainable Placemats in the Spring Box, perfect for outdoor hosting.
This year we celebrate 10 years of Katie Kime's commitment to artistry, craft, quality, and storytelling. We're serving up a delicious Strawberry Kombucha Mimosa which pairs effortlessly with your favorite springtime dishes at an outdoor gathering using your KK goodies.
How to Make a Strawberry Kombucha Mimosa: Grab a few cans of JuneShine Strawberry Watermelon, a bottle of Champagne, orange juice, fresh strawberries, and watermelon chunks. 
Mix equal parts of orange juice, Champagne, and kombucha. Add watermelon chunks and garnish the glass with fresh strawberries. 
---

NYDJ Turns 20 Years Old
Formerly known as "Not Your Daughter's Jeans," (*cue Kendall Jenner calling Kris Jenner "cute jeans"), NYDJ was founded in 2003 to address a gap in the women's denim market. Back then, comfortable and flattering jeans for every woman simply did not exist. From uber low waistbands to unstylish silhouettes, truly "cute jeans" were just hard to come by. NYDJ not only made it their mission to address women's needs in the denim department, they grew into a lifestyle brand that women could depend upon to discover style for all shapes, sizes, and ages – from head to toe.
This season NYDJ brings the classic camel colored French Terry Lounge Set to the Spring Box. The monochrome camel look is on trend, yet stands the test of time, so we're cheersing with a classic JuneShine Spritz that does the same.
With the tart fruitiness of blood orange, earthy beet juice, and refreshing mint, this beverage  is sure to kick off your daytime festivities. The only ingredients you will need are JuneShine Blood Orange Mint, prosecco, Aperol, fresh mint, and lemon peels. 
How to Make JuneShine Spritz: Create your liquid base by combining the booch, prosecco, and Aperol. Pour into a glass that's partially filled with ice. Before serving, garnish with a sprig of fresh mint and lemon peel, and it's ready to go.
---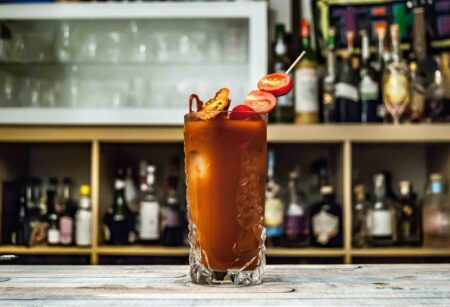 Too Faced Turns 25 Years Old
The only brand on this list old enough to legally enjoy these yummy cocktails is Too Faced! Too Faced believes makeup is power, giving women the freedom to express themselves and the confidence to take on the world. Makeup is so much more than a little color on your face – it's a mood booster and a powerful ally. So be a star, shimmer it up and take over the world! They're here to give you the tools to create your own looks, find what you love and own your pretty. This season FabFitFun Members will find the best-selling and award-winning Too Faced Better Than Sex Easy Glide Waterproof Liquid Eyeliner in the Spring Box. So what better libation to celebrate with than a JuneShine Spicy Kombucha Bloody Mary! Buckle up because this is a good one! 
How to Make a JuneShine Spicy Kombucha Bloody Mary: Fill a cocktail shaker with a few ice cubes. Add in three ounces of Mango Dream JuneShine, two ounces of vodka, four ounces of tomato juice, one to two teaspoons of horseradish, two dashes of Worcestershire, and a few dashes of your favorite hot sauce. Shake well and carefully pour into your glass, avoiding the peppered rim.
Not a member yet but want to check out these amazing brands and more? Join now with the code GOODIESGALORE for $10 off your first box, and start getting your dose of happiness delivered straight to your door!
xx, The FabFitFun Team