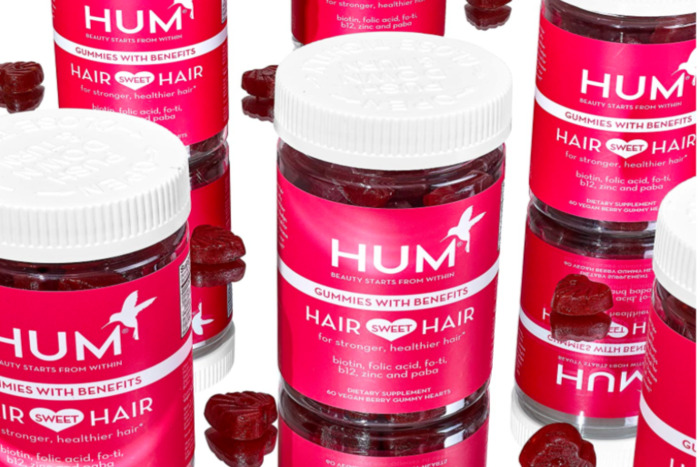 Feature Image by HUM Nutrition
When you start to notice your hair looking flat, dull, or thinner than it used to be, a good vitamin supplement can help. But with so many options out there, figuring out which hair vitamin you want to try can be a bit overwhelming. After all, supplements aren't always cheap. The last thing you want to do is waste money on a bottle of vitamin hair gummies that don't actually work.
So, we talked to experts to see which hair gummies they personally recommend. Here are six options you may want to check out.
"In my opinion, the best hair gummies are The Mane Choice's Manetabolism Healthy Hair Gummies!" multicultural hair care and beauty expert, Cataanda James, tells FabFitFun.
According to James, these gummies have a healthy dose of collagen to help boost elasticity and hydration in the hair, skin, and nails. They improve nutrition and support overall health in the body which is essential as you " get out of your hair, what you put into your body." These vitamins are non-GMO, promote complete nutrition, and are still pretty tasty.
---
Tami Smith, health and wellness expert, tells FabFitFun that Hair Sweet Hair by HUM Nutrition is "hands-down the best" she's ever tried. "I love this because they actually work, they taste great, and they're gluten-free, non-GMO, free of any artificial colors, flavors, etc. — they are free of junk," Smith says.
Cosmetologist and hair expert at The Right Hairstyles magazine, Ghanima Abdullah, also personally recommends Hair Sweet Hair. In addition to the standard ingredients such as vitamin B, zinc, and folic acid, these gummies also contain fo-ti, which can help with hair growth and repair.
---
Celebrity aesthetician Joshua Ross of SkinLab recommends Pink Stork's Total Glow Gummies for its "extremely" high content and quality of biotin, which, of course, is the number one supplement for hair growth.
"In addition the formulation includes a lot of other supporting vitamins and minerals including folate,viitamin B6, vitamin A, etc. that support hair growth, working in conjunction with the high content and quality of biotin," Ross says. "I also love that Pink Stork is made in the USA without gluten, dairy, soy, or GMOs."
---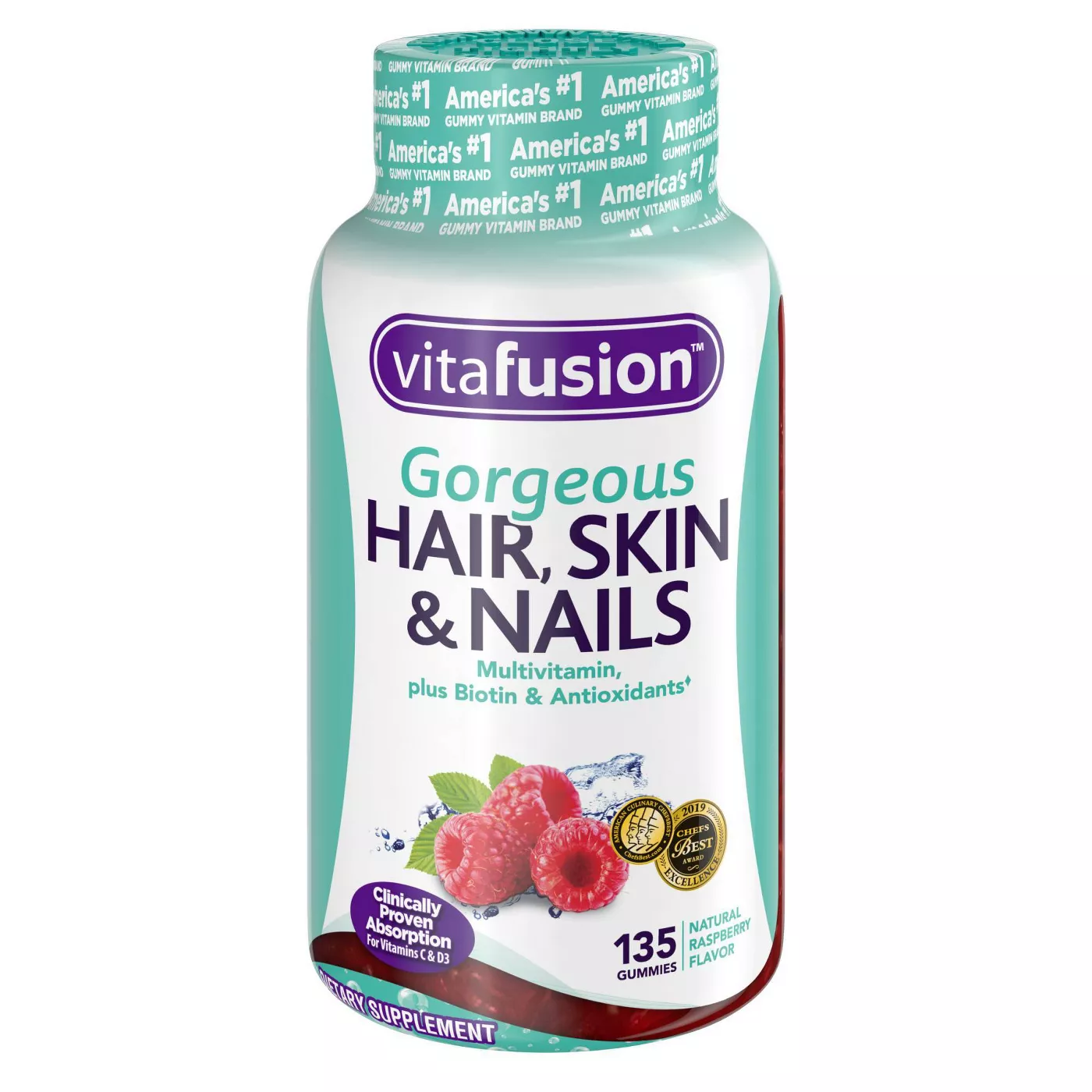 Kali Ferrara, an NYC hairstylist at The Salon Project, loves vitafusion's Gorgeous Hair Skin and Nails vitamin gummies. "They're well priced, taste great, and I noticed a difference in my hair and nails within six weeks," Ferrara says.
---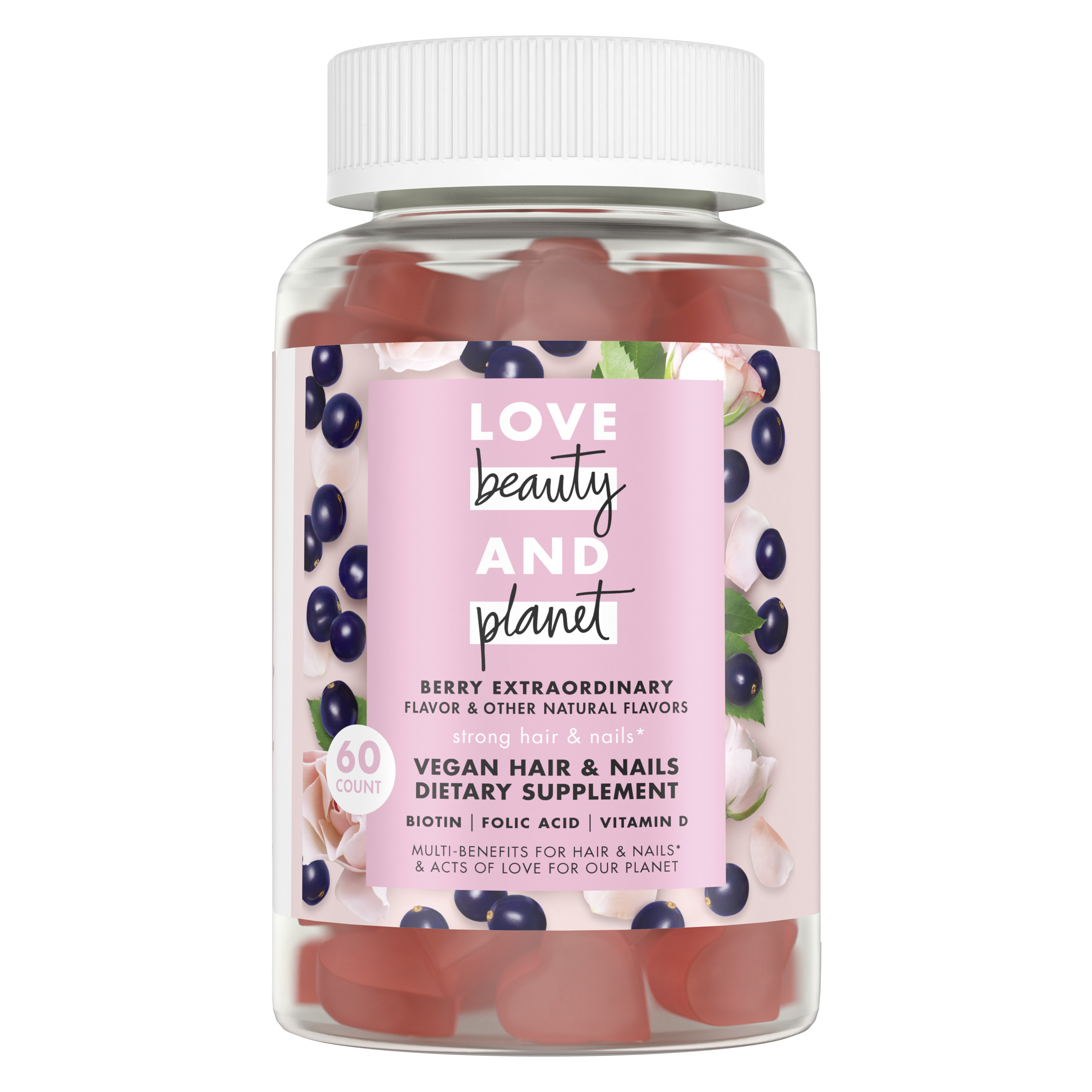 You may recognize the brand for its shampoo, conditioner, and body care products. But in case you didn't know, they also have hair and nail dietary supplements that are very effective with regular use. In fact, Monica Davis, professional hairstylist and founder of the MyStraightener blog, highly recommends these "yummy berry gummies."
"The course includes 60 gummies (two per day) and includes vitamins A, C, D, E B6, and B12 along with folic acid, biotin, iodine, and zinc, all of which are beneficial for hair growth and cuticle strength," Davis says. "It's also nice to understand that the product is totally cruelty-free, vegan, and doesn't include gluten and artificial sweeteners or taste boosters. The effect usually becomes visible in around two to three months."
---
These gummies are rich in biotin, vitamin C, and keratin, which promotes overall health. According to Davis, it works by boosting your hair's natural look, and you should see results in about three months. It's gluten-free, dairy-free, and has a yummy natural grapefruit flavor.
Of course, supplements affect everyone differently, and there's not one thing that works for all. You should also talk to your doctor before adding new dietary supplements to your regimen. Otherwise, this is a great starting point to finding the right hair vitamin for you.
xx, The FabFitFun Team