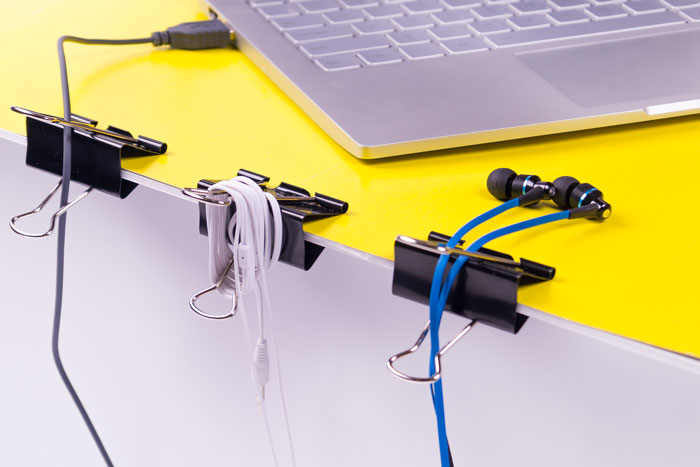 Whether you're exhausted from work or are feeling lazy on a Sunday afternoon, having a good hack up your sleeve can help save you time and energy.
From saving time getting dressed to getting two meals for one, here's how to brilliantly pull off 12 common tasks without over-exerting yourself.
Bake two pizzas at once 
If you're making multiple pizzas (because you can never have too much pizza, right?), you can save time and effort by cutting your circles into half-moon shapes. This way, two full pies fit on one large, rectangular baking sheet.
Dry your wrinkled clothes instead of ironing
Throw your wrinkled shirt in the dryer with a damp hand towel for five minutes on a low cycle or hang your clothes in the bathroom whie you take a hot shower to get rid of any wrinkles.
Clean your computer keyboard with a sticky note
If you're in the habit of eating at your computer, chances are, your keyboard has become home to some crumbs. Use the edge of a sticky note to sweep it out of the cracks!
Enlist office clips to detangle your cords
Office clips work great with USB cords and other charging cables. Clip it onto your desk and weave your cords through to ensure everything stays tangle-free.
Keep makeup remover wipes on your nightstand
Too tired to wash off your makeup after a night out on the town? Don't worry, we've all been there. Keep makeup wipes on your nightstand so you can easily wipe your face without getting out of bed.
Get two meals out of one dinner
Save yourself from overindulging and have tomorrow's meal ready to go next time you dine out. To pull this off, ask your server to package up half your dish before you're even served.
Clean your blender by running it
Forget manually washing each part of your blender — pour in warm water with some dish soap and run it. You'll be ready to make your next smoothie in seconds!
Sharpen your razor on your jeans
Run a dull razor edge across denim, and it'll be sharp enough to use for shaving in pretty much no time at all.
Wear your gym clothes to bed
Kim Kardashian confessed to this hack, and it might be one worth trying. Not only will it save you from finding, wearing, and washing your pajamas, but you'll be that much closer to crushing your morning workout.
Create a capsule wardrobe
Fill your closet with easy basics, like a few pairs of great jeans, solid colored t-shirts, and high-quality sweaters to make picking outfits quick and easy.
Use walnuts on dinged up furniture
Rubbing walnuts to polish furniture might sound nuts (pun intended), but it actually works.
Clean your toilet with a bottle of coke
Too lazy to clean your toilet? Instead of scrubbing on your hands and knees, pour a bottle of coke inside the bowl and let it sit for twenty minutes. By the time you flush, the soda's acidity will have eaten away the stains for a sparkly clean finish.
Do you have a time-saving life hack? Share it in the comments below!
xx, The FabFitFun Team