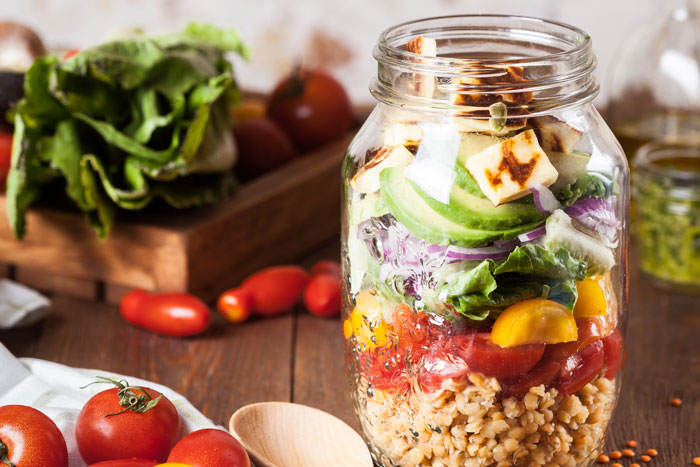 Feature Image by Mariana Medvedeva
Whether or not you have an intolerance or sensitivity to gluten, cutting gluten from your diet can be beneficial to your health.
However, gluten is found in many forms of carbs like pasta, bread, and crackers, so it isn't necessarily the easiest switch to make. From simply educating yourself on what foods contain gluten to finding a new grocery store, here are five tips to make the transition less overwhelming.
Educate yourself on what not to eat
This is the first and most important step on your journey to a gluten-free life. The Celiac Disease Foundation offers a helpful list of common foods that contain gluten (pasta, noodles, bread, baked goods, cereal, and more), so read up!
Focus on all the foods you can eat
Focusing on what you can eat as opposed to what you can't eat will feel less restricting. From rice and soy to chia and quinoa, there are so many gluten-free options as well as gluten substitutes. Check out the complete list here.
Learn to read labels
No one can help you manage your gluten-free diet every moment of the day, so learn how to spot gluten in everything you eat. Look, first and foremost, for gluten-free labels and obvious ingredients like wheat, barley, rye, or malt. However, if a label doesn't specify whether or not it's gluten-free, check the allergen and ingredients list.
Change where you grocery shop
Big grocery food chains will offer a ton of gluten-laden foods. Avoid the risk by shopping at organic grocery stores and health food stores as there are more all-natural, gluten-free options.
Follow gluten-free bloggers
Starting out on this journey can be overwhelming if you don't know where to start. Follow gluten-free bloggers like Gluten-Free Girl or Gluten-Free Goddess for inspo on recipes, book recommendations, and other helpful resources.
xx, The FabFitFun Team