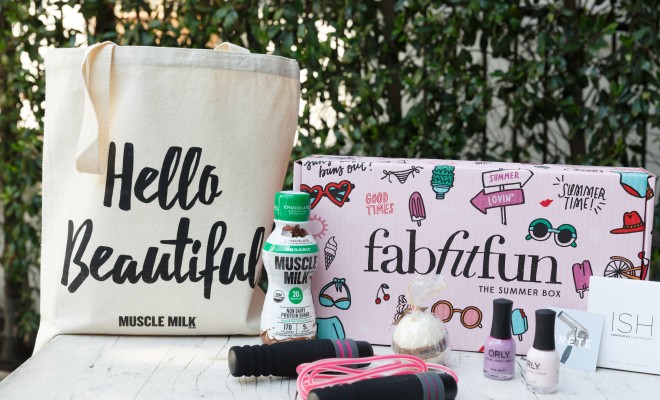 At FabFitFun, we know that it takes a lot of energy to be the very best version of yourself. And how do we get that energy? Protein!
We wanted to get the scoop on the powerful little nutrient, so we gathered some of our fave fit-minded gals and consulted with some protein pros by teaming up with Muscle Milk Organic for an intimate brunch at the Butterfly Room at Cecconi's in West Hollywood.
Guests listened as Extra TV's Charissa Thompson chatted with Trish Griffin, Muscle Milk's dietician. Trish discussed the ways in which protein benefits your skin, hair and nails, and how much of the nutrient your body needs daily. (To figure out your daily recommended amount of grams of protein, just divide your body weight in half!)
To get a kickstart on their protein intake for the day, bloggers and influencers sipped Muscle Milk Organic while enjoying Panettone french toast, Ricotta cakes, Organic Salmon, and Eggplant Parmigiana.