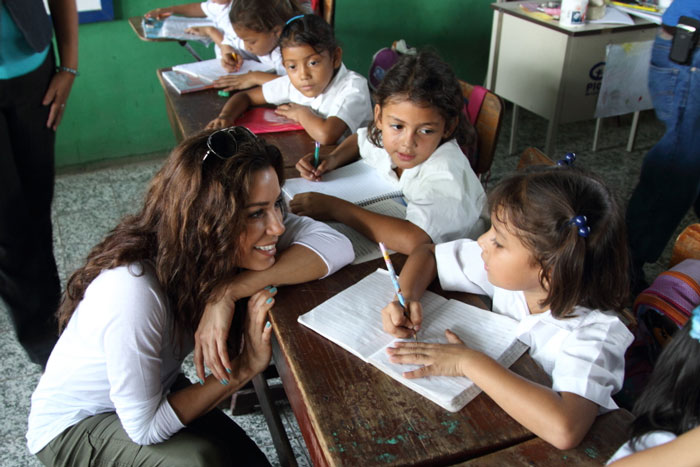 SUMMER 2019 BOX PARTNER
At FabFitFun, we're proud to have a community where everyone aims to uplift one another. That's why we're so excited to partner with the Global Gift Foundation USA as they create a positive impact in the lives of children, women, and families in need.
P.S. Every donation you made in Summer Add-Ons went towards Global Gift Foundation USA x Eva Longoria Foundation's newest initiative, Girls in Action STEM Scholarship Fund, to connect women with the tools and education to be the STEM leaders of tomorrow.
Charitable partnerships
Like attracts like, so, naturally, GGF USA creates charitable alliances with like-minded foundations — one being the Eva Longoria Foundation, which has provided STEM education for more than 2,100 young Latinas. Together, the goal is to provide girls — no matter their socioeconomic status or background — with the right tools to change our world for the better.
Transparency
As a fiscally responsible organization, GGF USA comprehensively monitors all projects where donations have been transferred to ensure it is meeting all the technical and legal requirements. You never have to second guess where your donations are going!
$470,000 in net proceeds
GGF USA has raised and donated over $470,000 (and counting) since its first fundraising initiative back in December 2015. The funds have gone directly toward everything from fighting social injustice to raising funds for relief efforts after natural disasters.
xx, The FabFitFun Team
Want to help create #BetterTomorrows? Head to www.globalgiftfoundationusa.org to learn more.