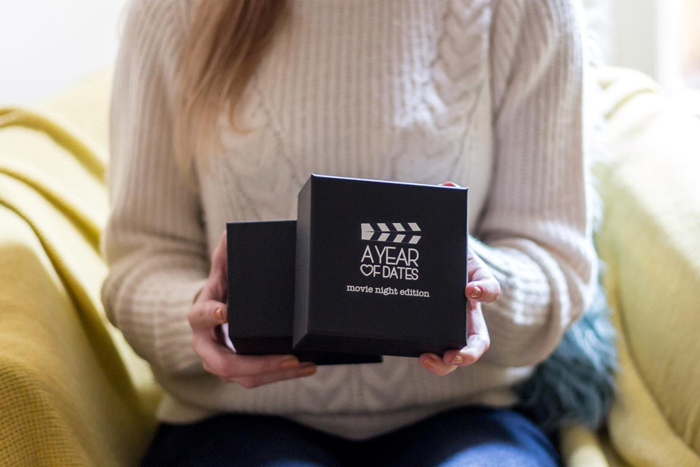 Feature Image by AYearofDates
We know you like to tailor your gifts to the recipient's wants and needs. That's why we created a gift guide for those with a chronic illness so you can give them something they'll really use and love. Whatever you decide to get, it's a symbol of how much you care and support them — and that is the truest gift of all.
This mask does just about everything. Not only does it block out light to help you sleep, but it can also help soothe headaches, eye pain, and tiredness with the cooling and heating attachments.
---
With a chunky knit design, this blanket looks like pure luxury, but it feels even better. The even weight of the blanket helps reduce stress and anxiety, increase serotonin levels, and helps the user achieve deep, restful sleep. For better results with a chronic condition, opt for one of the heavier weight options.
---
Created to help those with a chronic illness, the Chronicon community is full of tools to help you survive and thrive. Membership gives you access to articles, podcasts, meditations, and a whole bunch of support from the close-knit community.
---
Skin issues is a symptom of many chronic illnesses, which can make it a bit difficult to keep up with a beauty routine. Gift them an easy-to-use product like this mist, which features antioxidants and vitamins that provide hydration with just a spritz.
---
Dealing with an illness can feel very isolating at times. Show your BFF or loved one that they're not alone and you're there to watch movies with them at any time. There are enough cards for every week, but you can space them out to once a month.
---
Whether you spray this on your face or mask, the soothing and immune-system boosting scents of lavender and grapefruit will surround you. The essential oils will help you relax and the anti-bacterial properties will kill bacteria.
---
If you don't know what to say or feel like whatever you say won't take the pain away, let this candle do the talking for you. Every time they light this candle, they'll be reminded of your love and support, and that will be everything to them.
---
This is more than just a beautiful necklace. Breathing into the crystal can help you feel more relaxed and less anxious. Studies have shown that mindful breathing, replicated with this necklace, can even help with emotional or physical pain.
---
With a chronic illness, you may be paying more attention to things like how you sleep, your heart rate, and body temperature.  This classic-style ring will track all of that for you so you can keep an eye on your overall health.
xx, The FabFitFun Team