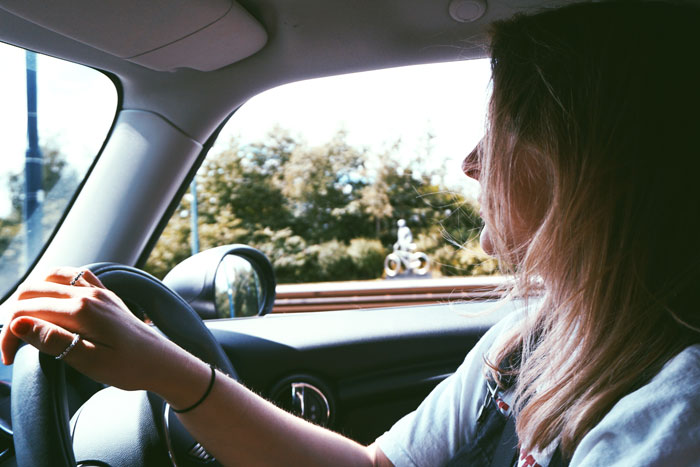 Feature Image by Sam F
Your daily commute is precious time you'll never get back, so you might as well make it as enjoyable as possible. Whether you're driving your car through two-hour traffic or sitting on a crowded subway train, these hilarious podcasts will have you looking forward to commuting.
You Made It Weird
There are a lot of "comedians interviewing comedians" podcasts out there, but few are as truly hilarious as You Made It Weird with Pete Holmes, which is the definition of "laugh out loud" funny. Take a listen as Holmes brings out a hidden weirdness that lies within everyone he interviews.
Anna Faris Is Unqualified
Along with a revolving group of celebrity guests, Anna Faris gives advice to callers who need help with their relationships. Between the sometimes peculiar advice and the myriad of deliciously awkward games, this podcast will have you rolling with laughter every week.
My Favorite Murder
These hilarious hosts take turns diving into the horrors of gruesome or unusual murders. For people with a guilty pleasure for true crime stories, this is the podcast you've been looking for.
Comedy Bang! Bang!
Scott Aukerman runs an interview show where he chats with celebrity guests, but by the first commercial break, a character comes and derails the conversation.
Bitch Sesh
In this Real Housewives breakdown show, hosts Casey Wilson and Danielle Schneider will have you crying and laughing every time you listen. Even if you're not a fan of the Bravo shows you can still appreciate the Bitch Sesh's weird anecdotes about their lives.
Mouth Time With Reductress
The sardonic feminist website Reductress has been on fire for a while now, and their new podcast is the perfect mixture of satire and relatable womanhood. Plus, they introduce you to the women who are up and coming in the comedy world.
With Special Guest Lauren Lapkus
This show shakes up the usual premise as a comedic guest plays the part of a radio host on a faux podcast that is visited by a character Lapkus creates. With such an ever-changing show, it's clear Lapkus is an improvising genius.
WTF With Marc Maron
Maron hosts with his usual tone of sardonic, bitter humor, which makes for a raw and sometimes captivating show. Covering everything from politics to pop culture to WTF moments, it's not your usual funny podcast, but it's extremely enjoyable.
2 Dope Queens
Hosts Phoebe Robinson and Jessica Williams invite their favorite comedians to talk about everything from sex to race and politics. The conversations are always relatable and always hysterical.
Ricky Gervais' Podcasts
This most-downloaded podcast of all time features the outrageously funny British comedian Ricky Gervais. Though it's not regular or ongoing, when its one-off episodes drop, you want to pick them up.
xx, The FabFitFun Team