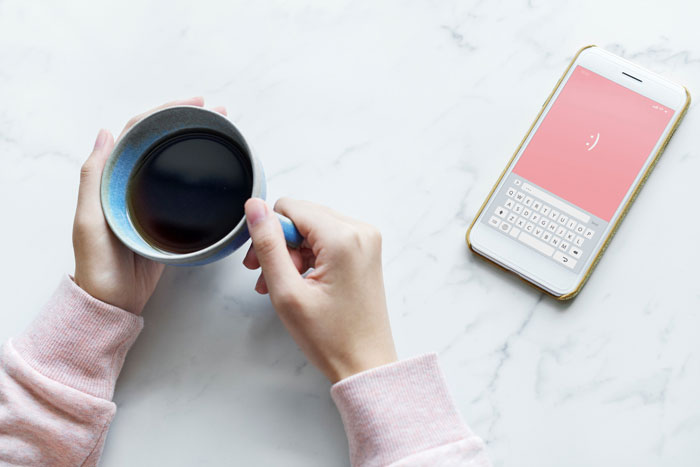 Feature Image by rawpixel.com
From endless to-do lists to jumping from meeting to meeting and running errands to barely making it to your workout class, it's amazing just how much you're able to accomplish every single day. But if you ever feel like it's too much, utilize the apps below to make your day-to-day a little easier as it'll help you stay organized, motivated, and efficient.
Check out our must-have apps below:
Todoist
Drowning in to-dos? Start checking things off with Todoist, the online task manager that helps you keep track of everything. Whether it's a list of ingredients to buy at the grocery store or an important work email you have to respond to, you can easily categorize your tasks and assign due dates. You can even add the app as a Google Chrome extension for extra reminders.
Trello
You're probably familiar with Trello if you manage or work in a team. The app allows you to organize different projects into boards, invite members to collaborate, incorporate checklists, and assign due dates.
Stylebook
Don't waste time deciding on an outfit in the morning. Use Stylebook, which is like Cher Horowitz's closet come to life, as it archives all of your clothes so you can create outfits ahead of time.
Funnel
In today's 24/7 news cycle, it's easier than ever to slip behind on current events. Luckily, there's Funnel, an app that gives you hourly updates on news from around the world. The app sources from a variety of reputable radio sources so you're always up to date.
White Noise
On the flip side, sometimes we just want to take a break and escape the chaos of everyday life. Enter White Noise, which is an app that does exactly what you'd think — it blocks out distractions with white noise. Put on your headphones and tune out any outside noise with this free app.
Unroll.Me
Between all the spam, junk mail, and newsletters you forgot you subscribed to, emails sure can get distracting. Luckily, there's Unroll.Me, an app that helps you tackle all of your e-correspondence nuisances, so you can focus on the notes that actually matter.
Mint
No matter what your lifestyle is, money is an important factor. Mint is your go-to for tracking all of your expenses, summarizing it into a neat little pie chart.
Google Keep
Have a brilliant insight on your latest project? Want to write down a delicious recipe to save for date night? Throw it all into Google Keep. You can sync with your co-worker, partner, or your desktop and set reminders for yourself to get it done.
Zoom
It's an increasingly global world, and, as professionals, we have to stay connected. Enter Zoom, a cloud-based platform for face-to-face video, screen-sharing, and instant messaging.
Skillshare
How do boss ladies stay on top? They never stop learning. Whether you're lounging at home, stuck on a layover, or just bored on your lunch break, Skillshare is a brilliant app to keep on standby.
xx, The FabFitfun Team