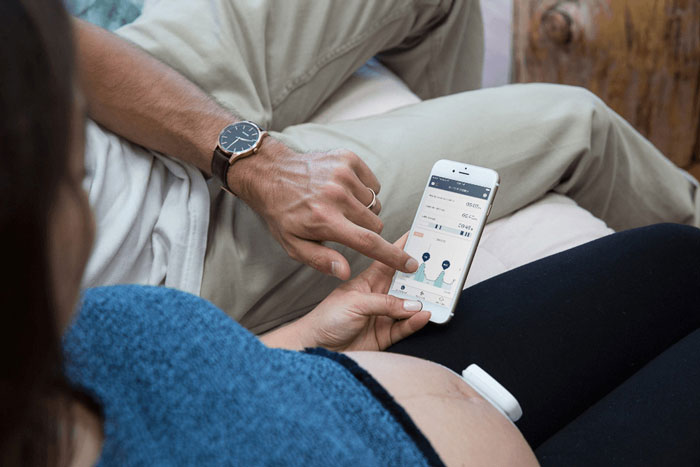 Feature Image by Bloomlife
All moms can agree that the pregnancy journey is both exciting and stressful. You're carrying a growing human in your belly, after all! One of the most crucial things to understand in the birthing process, though, are your contractions. So anything that takes some of the guesswork out of it is a godsend (right, mommas?).
Bloomlife is the world's first wearable contraction monitor that makes it easy to accurately time contractions, helping you make more confident decisions about your body and your baby. The advanced technology even offers personalized information right at your fingertips.
Here are additional features that expectant moms will love:
How does it work?
It's easy! You simply place the device on your stomach every evening before bed – you can start it right away or later in your pregnancy – and it automatically tracks and records the frequency, duration, and patterns of your contractions in an easy-to-use app that's both iOS and Android compatible. You'll be able to watch contractions, both Braxton Hicks and labor contractions, in real-time or see how patterns change between sessions.
Is it safe?
Of course! Bloomlife is 100 percent passive and doesn't send any energy into the body, unlike an ultrasound or doppler. It's completely non-invasive and measures uterine activity with electrophysiology, which is the same technology that doctors use to measure your heart rhythm with EKG. It has passed both FCC and CE certification standards and has been proven to be safe for continuous use.
What does it come with?
When you order Bloomlife, you'll receive the Bloomlife sensor, the patches, a sensor charging cord, and a guide on how to use it.
Not expecting but know someone who is expecting? Here's what to include in a care package for the mom-to-be.
xx, The FabFitFun Team