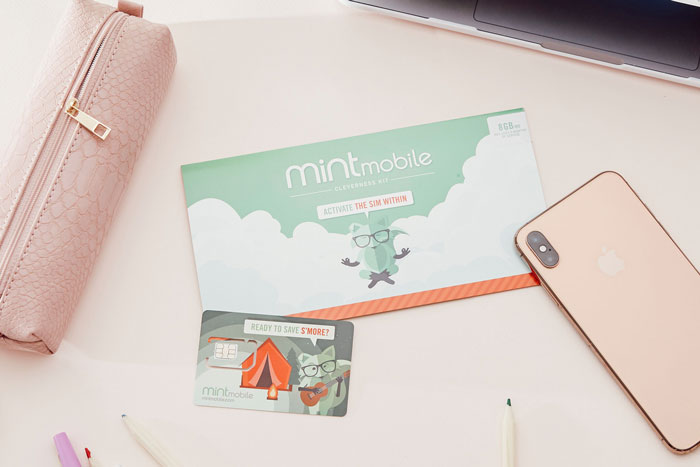 SPONSORED BY MINT MOBILE
In today's digitally advanced and virtually connected world, a cell phone is a necessity. One downside? Phone bills can start to add up. Luckily, there are some easy ways to reduce the amount you owe every month.
From switching your network to monitoring your data, we're sharing five surefire tips that will help you save money on your next phone bill.
Ditch traditional wireless networks
One way to save on your phone bill? Saying goodbye to traditional networks and hello to new and innovative networks like Mint Mobile. Plans start at just $15 per month for nationwide coverage and 4G LTE. Plus, it's an online-only company, meaning you don't have to deal with lines or pushy salespeople.
Use Wi-Fi whenever you can
Don't waste precious data (and money) by staying on LTE when Wi-Fi is available. Most restaurants, gyms, and coffee shops have free guest Wi-Fi. Just look for a sign or ask an employee for the information. Also, make sure not to download music, movies, or podcasts until you're on Wi-Fi to save as much data as possible.
Wait to upgrade
As tempting as it might be to buy the latest phone on the market, it can seriously hike up your phone bill. Instead, keep your "old" yet perfectly functioning phone and wait as long as possible before upgrading to avoid added costs.
Know how much data you're using
Why pay for unlimited data when you're only using a certain amount each month? Keep track of how much data you're using, so you can opt for a cheaper plan that's more suited for your usage. Mint Mobile even offers a variety of plans you can choose from depending on how many gigabits you need, so you can get the most bang for your buck.
Buy your phone before choosing a network
Yep, buying an unlocked phone before committing to a network or phone plan can save you a lot of money in the long run because you won't be paying interest or getting locked into an overpriced contract. Mint Mobile even lets you "bring your own phone," so you can keep your current number and simply replace the SIM card.
xx, The FabFitFun Team