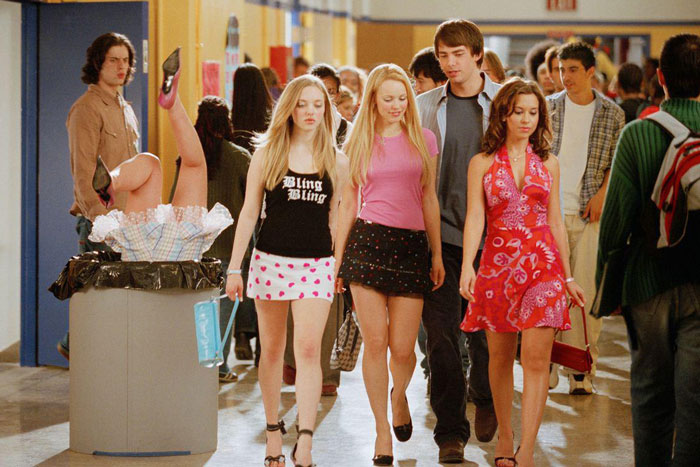 Feature Image by Mean Girls
When you're feeling blue, sometimes all it takes is a good laugh to lighten up your mood. So we curated 10 hilarious movies (which are all on Netflix, by the way) for you to add to your queue.
Get ready because these masters of comedy will have you laughing in no time!
Talladega Nights
When a French driver makes his way up the ladder, former top NASCAR driver Ricky Bobby's (Will Ferrell) talent and devotion is put to the test in this ultimate comedy by Adam McKay.
---
Hot Fuzz
When a skilled London police officer is transferred to a small town, he uncovers a bizarre secret the town has been hiding.
---
Miss Congeniality
A not-so-girly Sandra Bullock plays an FBI agent who goes undercover in the Miss United States beauty pageant to prevent a group from bombing the event.
---
Men in Black
When police officer (Will Smith) joins a secret organization that polices extraterrestrial interactions on Earth, he's in for quite the learning curve.
---
I Love You, Man
Friendless Peter Klaven (Paul Rudd) goes on a series of man-dates to find a best man for his wedding when he meets the wild Sydney Fife (Jason Segel). It's BFF at first sight!
---
The Big Short
Adam McKay tells the story of the four guys who predicted the credit and housing bubble collapse of the mid-2000s in a smart yet comical way.
---
Young Frankenstein
You know the story of Frankenstein. Written by Mel Brooks and Gene Wilder, this classic film contains plenty of the usual gags.
---
Mean Girls
How can we not include this on our list? If you want to befriend Regina George (Rachel McAdams), learn from Cady Heron (Lindsay Lohan) as she and her friends devise the ultimate plot against the school's meanest girls.
---
Don't Think Twice
A group of improv friends deals with finding success while others struggle to find their niche.
---
Good Burger
A throwback to the best Nickelodeon years, watch Kenan Thompson and Kel Mitchell save the fast food restaurant they work at from going out of business when a menacing competitor moves in across the street.
xx, The FabFitFun Team