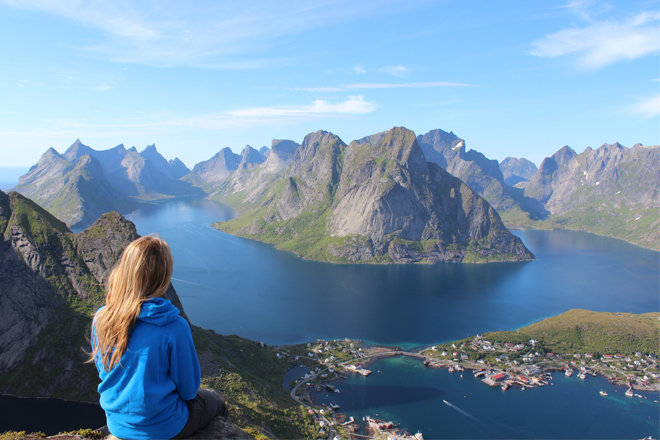 @jcremer/Unsplash
Now that it's warm out, you're likely going to catch the travel bug. So whether you plan a road trip or hop on a plane to go abroad, you should keep the below in mind, especially if you're a first time traveler.
Take it from us — these five tips will make your trip so much more enjoyable. On your mark, jet set, go!
Pack Lightly
We know you're dying to take all of your fab clothes, you fashionista, you! But no matter how difficult it may be, resist the urge to pack too much. Pieces that can be mixed and matched are the way to go. You don't want to be lugging around a heavy suitcase — it's all about being carefree when you're on vay-k, and yes, that goes for packing, too!
Be Flexible
OK, so we know you like to have an itinerary. Before leaving to travel, you're probably scouring the Internet and planning out your days by the hour with cute brunch places and the must-see sights. But you have to be willing to be flexible. Relax a little and go wherever the day takes you. Maybe you got lost trying to find the one coffee shop you had to go to — don't sweat it. Vacations are so much more than taking photos for a killer Instagram feed.
Keep an Open Mind
Be willing to try new and different things. You're not traveling to do the same types of things you do at home. While that seems obvious, it's important to remind yourself to step outside of your boundaries. Try the food that's never crossed your mind, or spend an extra hour to explore the historic landmark. You'll get to experiences things you would have never imagined — and you'll have great stories to tell once you get back.
Stay Hydrated
We cannot stress enough how important it is to stay hydrated! Drinking plenty of water can help minimize jet lag, the feeling of motion sickness, and simply keep you from feeling nauseous while exploring. If this is your first time traveling, you won't know how being on a plane for hours will affect you and how you'll adjust to new environments. But trust us, a lot of water will go a long way.
Take Time to Reflect
You can learn a lot about yourself when you travel. At some point throughout your stay, be sure to go somewhere quiet and take time to reflect on the trip. What did you like most about your new adventure? What did you learn from the experience? Vacations come and go quickly, so reminisce and be thankful for the adventure that you had.
Do you have any tips for first-time travelers? Let us know in the comments below!
xx, The FabFitFun Team