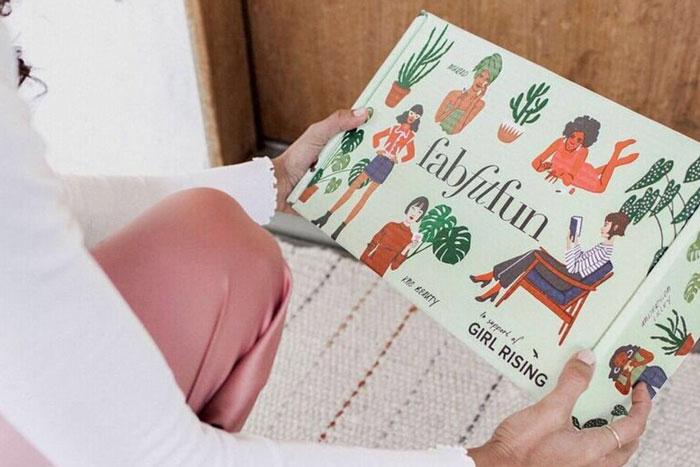 Hooray, it's our 5th birthday! This amazing journey would not have been possible without you (yes, you), our loyal members. Some of you have been with us from the beginning, and some of you have just joined for the first time (welcome!) — but old and new, we're excited to continue this FabFitFun adventure with all of you.
So in celebration of our 5th birthday, we thought we'd highlight some of our favorite milestones over the years.
Spring 2013: First Box Launches
Our very first box makes its way to people's doorsteps! And guess what? It sold out in just one week.
Winter 2014: Customization
We introduced the "Select Membership," which gave annual members the chance to customize some items in their box.
Fall 2015: Add-Ons
We don't even want to remember what life was like before Add-Ons. It's the first time customers got to purchase super-discounted products that shipped for free with their box. How many items were in the first Add-Ons sale? Just 10. Now we feature over 100+ products every season.
Fall 2015: Magazine, Charity
We collaborated with our first charity, The Purple Purse Foundation, to help end domestic violence. We designed a beautiful purple box that included our very first glossy magazine. Fall 2015 was an amazing season of firsts!
March 2016: Community Forum
We can't tell you how much we love hearing from you. So much so that we created our Community Forum as a place for you to chat with other FFF lovers, and with us as well. Now it's a place where you can find exclusive news, spoilers, and content.
March 2017: FFFTV
Fit is in our name, so it only made sense to create a place where our members could find workouts from the world's fitness elite. From barre to yoga, there's something for everyone at every fitness level. Find these member exclusive workouts on FabFitFun.com/TV or on the FFFTV app!
xx, The FabFitFun Team