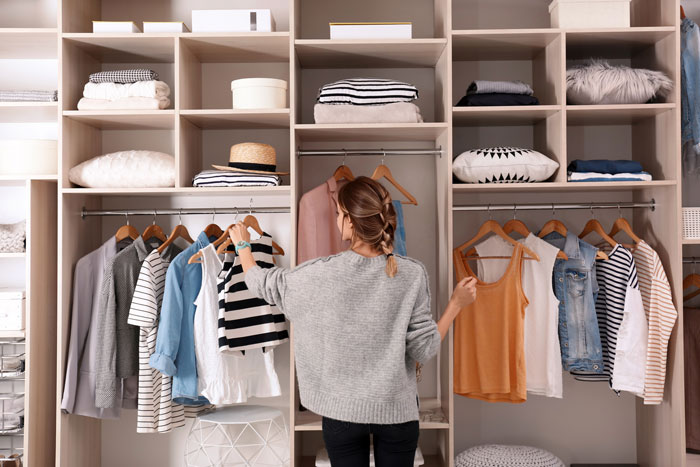 In the age of fast fashion and online shopping, it's very tempting to buy inexpensive, trendy clothes, accessories, and shoes. However, fast fashion items usually don't have incredible quality, and after a few runs through the wash, they start to fall apart.
So if you're looking to build a classic wardrobe with all the key pieces you need for a gorgeous outfit, you should invest in higher quality, long-lasting products that never go out of style. Below, we're sharing seven fashion items that every woman should have in her closet.
Leather handbag
Trendy handbags come and go, but the classics are always in style. A quality, leather handbag, whether you prefer a tote or shoulder bag, is always useful. It'll also last a lifetime if you choose the right one.
Little black dress
The little black dress is a timeless piece of fashion that every woman should own. It can be dressed up or dressed down, worn to a wedding or the office, and styled with heels or flats. The possibilities are endless when it comes to the LBD.
Black heels
Just as with the little black dress, a good pair of black heels will make or break your closet. Who knows when you're going to need them? Cheap heels show wear sooner, and they might be too trendy to keep in your closet for a long period of time.
Jeans
Jeans might seem like an item that you shouldn't spend a lot of money on, but when you find that perfect pair, it's impossible to let them go. A simple pair of jeans are always in style, so you can pull them out whenever you want to look casual yet put together.
White shirt
There's nothing like a crisp, white shirt to wear when nothing else seems right, and it's a staple for when you want something to throw on with your comfortable jeans. Whether it's a button-down or T-shirt, white goes with everything and you'll want it to stand the test of time (and stains), so a high-quality option will save you in the long run.
Dress pants or a suit
Depending on the industry you work in, you may never have to wear a suit. But if it is a necessity, then you need an expertly tailored one that fits you like a glove and holds up over the years. If wearing a suit isn't in your near future, make sure you have a fabulous pair of dress pants in your closet for special occasions, interviews, or anything else that may require a nice pair of pants.
Long coat
Trench coats are a classic wardrobe necessity. When paired with the right accessories, a long coat brings an outfit to life. You can bulk it up with a sweater to keep you warm in winter or wear lighter layers to stay cool in the fall. A good, high-quality trench coat never goes out of style and is well worth the investment.
xx, The FabFitFun Team
Looking for something unique to accessorize your 'fit? Here are the prettiest straw accessories.