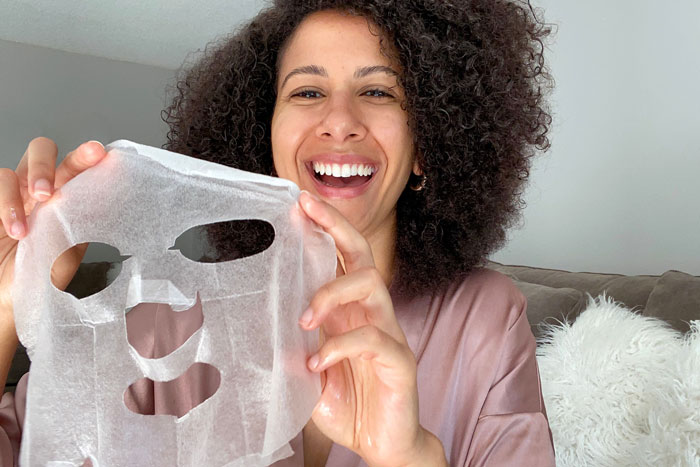 FALL 2020 BOX PARTNER
In the summer months, we take it easy on the heavy moisturizing products and use lightweight gel products to stay cool. Now that fall is soon upon us, we're going to experience colder, harsher weather, which means you should consider switching to thicker creams and products with extra hydrating ingredients!
The Fall Box features a handful of beauty products that will keep your skin moisturized from head to toe. Ahead, we asked the founders of beauty brands to share the products they're incorporating this season to keep the dryness at bay.
"The beauty of the Celery Green Cream in the fall is that it gives me a much needed refreshing texture to quench my skin morning and night, yet it also packs a punch in terms of treatment benefits with plumping hyaluronic acid, firming peptides, and detoxifying celery." – Brandy Hoffman, co-founder of Volition Beauty
"The fall is the time of the year when my skin is in transition. I typically do not have combination skin year-round, but as the seasons change, the Celery Green Cream offers the versatility I am looking for: it regulates any unwanted oiliness during the warmer days, and it is perfectly hydrating for any dryness during the cooler days." – Patricia Santos, co-founder of Volition Beauty
---

"Shaving your legs with a regular razor can lead to additional dryness, [so] a big plus of using Glossmetics is that it does not lead to dryness or any damage to the skin. The smooth edge of the device head, together with the fact no chemical products or even water has to be used, means the exposure of your skin will be absolutely minimal.  Especially with fall around the corner (dry skin, here we come!) it's the perfect solution for being hair-free whilst maintaining a flawless skin!" – Zoe Roukema, founder of Glossmetics

---

"This invigorating, antioxidant shower gel is perfect for fall! It is enriched with supercharging ingredients such as pumpkin, argan, apricot, aloe vera, and orange. It is designed to uplift your senses and leave your skin feeling super energized." – Emma Hu, founder of Beauty Papier
---

Since we're going to be spending more time indoors, it's important to regularly decongest your pores. "This is a product that has seven different ingredients that tackle the different reasons for large pores and blackheads. It helps regulate the oil chemistry and flush out all the debris that's deep down inside the pore. It's an easy serum to use but super comprehensive in the science of large pores and blackheads." – Dr. Dennis Gross, founder of Dr. Dennis Gross Skincare
---

"We love Truffle Therapy Whipped Cleansing Cream because it's literally more than a simple cleanser. It not only cleanses the skin deeply but it also hydrates it at the same time, which is particularly important during the [colder] months to rebalance the skin's texture. Use it at night to remove makeup and make it your own spa routine. The time for yourself!" – Gabriel Balestra, founder of SKIN&CO Roma
---

"Our feet deserve a little TLC, especially when the dry and chilly season comes. Pedicures do more than make our toenails look pretty. They nourish overworked feet to keep them soft, supple, and healthy! This pedicure in a box is the easiest way to pamper our feet at home. Plus, the pumpkin spice scent boosts your mood to warm and pleasant." – Vera Oh, founder of Voesh Pedicure
---

"Vitamasques Multivitamin sheet mask is perfect for fall because it combines vitamins B3, B5, B6, C and E to intensely hydrate, nourish and build your skin immunity to get you that natural winter glow!" – Emma Hu, founder of Vitamasques
Psst! Have you signed up for FabFitFun yet? Don't miss out on $200+ in amazing beauty, fitness, fashion, and lifestyle products, access to exclusive fitness and cooking content on FabFitFunTV, members-only sales, and more. Use code HARVEST at checkout for 10% off your first box.
To get the most out of your box products, make sure to check out the Insider page.