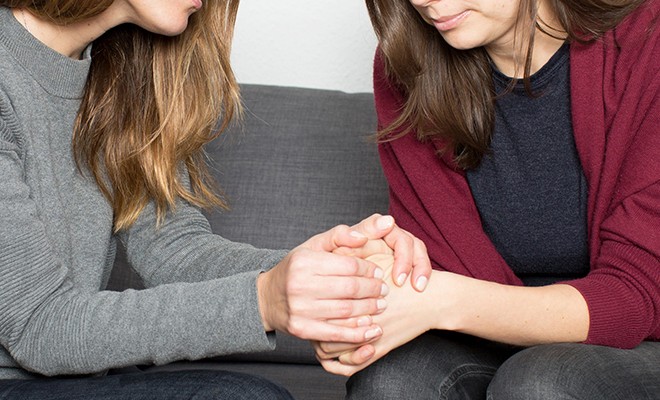 Despite how unsettling and disturbing this election has been, one important topic has been brought to the forefront: sexual assault. From all the women coming forward claiming to be sexually assaulted by Donald Trump to the "locker room talk," this issue has everyone's well-deserved attention.
The United States Department of Justice recently released statistics about sexual assault in America, and the results are baffling. The estimated number of people who were sexually assaulted in 2015 alone is about 627,700. Sexual assault here is defined as, "attacks or attempted attacks generally involving unwanted sexual contact between the victim and offender that may or may not involve force."
Sexual assault in this country is ubiquitous, so here are some cold hard facts that everyone should know.
Sexual assault is

not

inevitable.


Sexual assault cannot be chalked up to the result of wearing a short skirt, a plunging neckline, or tight pants.

Both men and women are victims.

One in four women will be sexually assaulted in college.

Over one-third of women who were raped as minors are also raped as adults.

Four percent of men will be sexually assaulted in college.

Not all men do it.

Sexual assault is not a crime of passion — it is an act of violence.

Sexual consent can be given and withheld, regardless of your relationship with the other person.

An estimated

60 percent

 of sexual assault cases go unreported.

Out of every 1,000 rapes that occur,

994 of the perpetrators

will not go to jail.

Only 43 percent of female victims and 10 percent of male victims in the military reported sexual assault.

20 percent of sexual assault victims will not report due to fear of retaliation.

Whether or not a person decides to report being sexually assaulted does not mean it did not happen.

The majority of sexual assault cases are 

committed by someone the victim already knows

.

Sexual assault can occur in a marriage.

Sexual assault can occur in while under the influence of drugs or alcohol.

Aside from retaliation, there are

many reasons

why sexual assaults go unreported.

Sexual assault and rape laws differ from state to state. Click

here

to get educated about yours.

Young girls are at the

highest risk

of sexual assault.
Every two minutes, an American is sexually assaulted and these assaults can happen anywhere. As a country, we need to confront the rape culture we live in head on. To learn more, visit Rainn.org, the largest anti-sexual assault organization in America.
xx, The FabFitFun Team