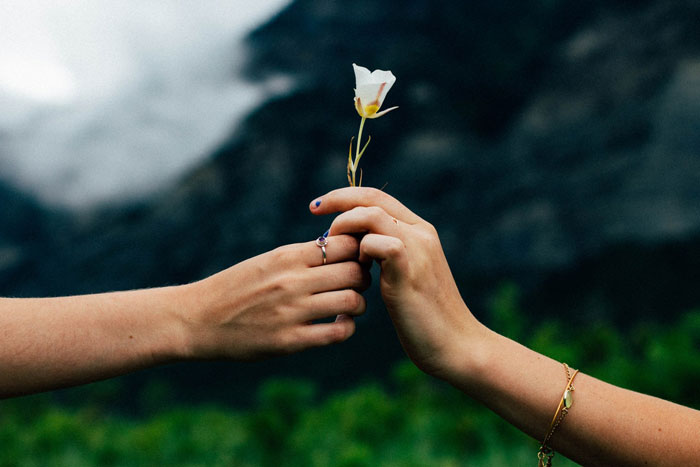 Feature Image by Evan Kirby
WINTER 2018 BOX PARTNER
Whether you let someone merge in front of you during traffic or hold the door open for a stranger, little acts of kindness can go a long way. That's why we're so excited to partner with Kindness Factory this winter.
Kath Koschel founded Kindness Factory in 2015 after breaking her back twice and losing her partner to suicide. However, she pushed through these adversities with the help of one simple thing – kindness.
So in honor of Giving Tuesday (November 27), a movement that celebrates the act of giving, and Koschel's idea that #onesmallact can make a major difference, we challenged some of our FabFitFun employees to share an act of kindness they recently did or received.
We invite you to join us in celebrating Giving Tuesday and log your act of kindness today at kindnessfactory.com and on social media using #onesmallact and #thanksamillion. If we get a total of 5,000 posts by the end of 2018, we'll commit a day to work at a nonprofit.
"A small act of kindness that I did recently was for an old friend who I noticed had their fourth baby, and they had mentioned that they had no time to cook. So I sent them a gift card for GrubHub so they can order meals for their family." – Blake Avila, Influencer Marketing Manager
"One small act of kindness that I always try to do is when I decide to treat myself with some Starbucks in the morning, I will try to pay for the person behind me because I know how much it would just brighten up their day." – Kristen Gioscia, Influencer Marketing Account Manager
"One small act of kindness someone has done for me is that [when] I had come back from Thanksgiving and I was really tired, one of my friends invited me over and cooked dinner for me." – Debbie Yoon, PR Manager
"An act of kindness that I try to do at least twice a week if not every single day when I'm commuting [to work] is letting the car in front of me go into my lane when they've been waiting a long time because, hey, driving in LA is awful…a small act of kindness goes a long way." – Monica Ukah, Marketing Creative Specialist
"I have been having really bad car issues the past few weeks and the nicest mechanic in the whole wide world fixed my car for free this week. It was supposed to be $250 and he fixed it for free." – Alex Ramey, Social Media Coordinator 
Don't know where to start? Here are 10 acts of kindness you can do right now.
xx, The FabFitFun Team